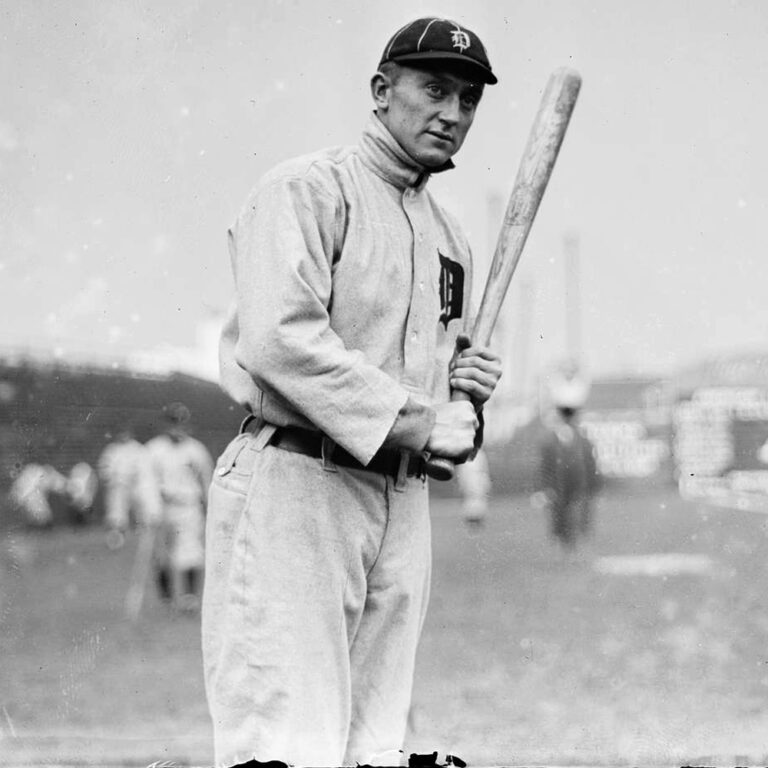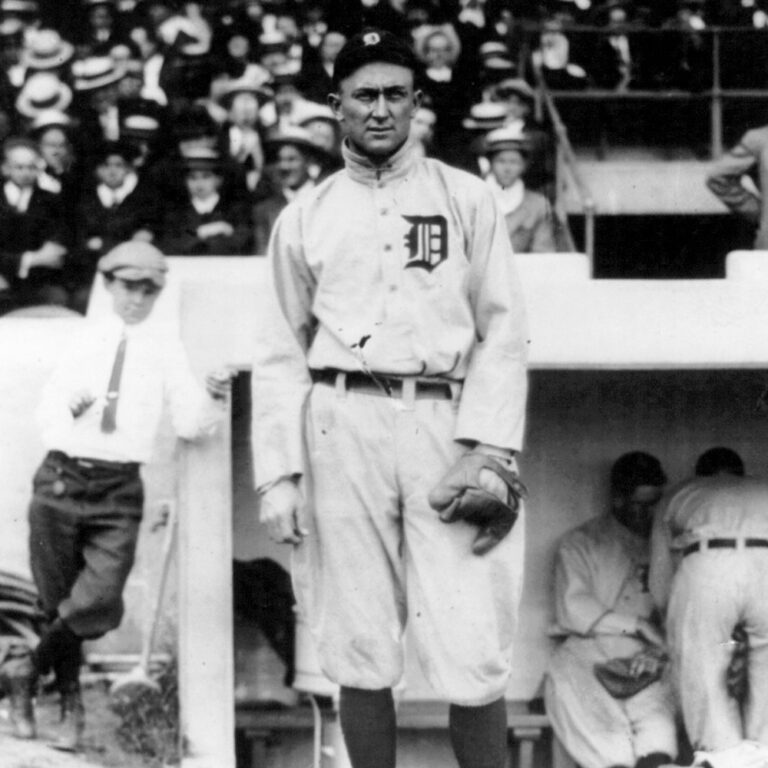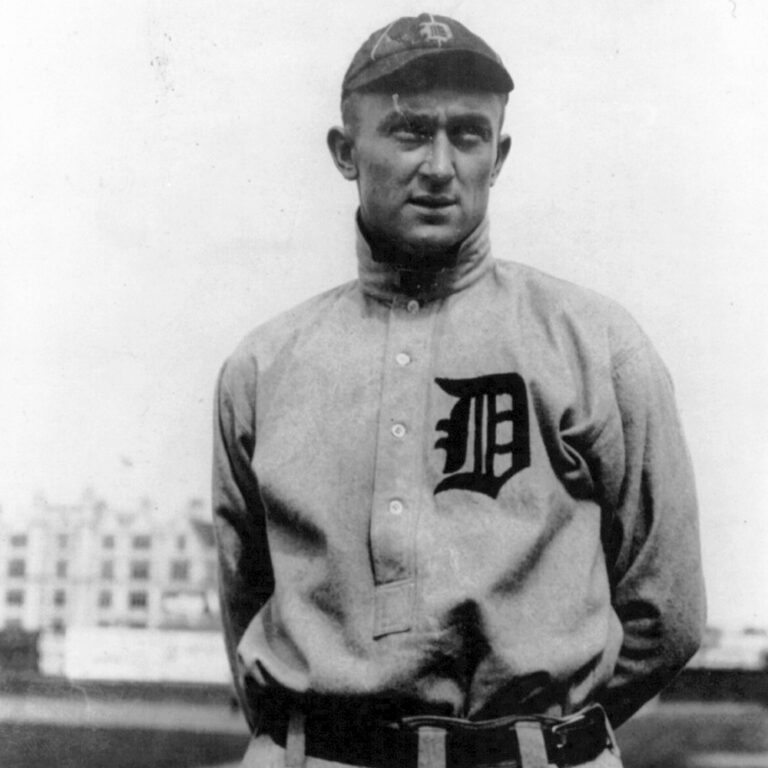 Born December 18, 1886 in Narrows, Georgia, Ty Cobb was an American professional baseball player. His career, considered by many as one of the greatest in history, set records with 12 batting titles and a .367 career average. In 1936, Cobb was inducted into the Baseball Hall of Fame. He died of prostate cancer on July 17, 1961.
4,191 – total career hits
3rd among the Top 100 players in baseball history, as ranked by Sporting News
.367 – career batting average
1936 – inducted into National Baseball Hall of Fame
22 seasons with the Detroit Tigers
When baseball's Hall of Fame opened in Cooperstown, New York, Ty Cobb was one of the first to donate personal effects items for its museum, including three volumes of his family scrapbooks. They were created and maintained by his wife dating back more than a century. Being that old, these treasures were in need of some conservation work, which has now been completed. The work was funded by the star's granddaughter, Cynthia Cobb. The scrapbooks "show Ty Cobb as not just a ballplayer but also a family man," she says. " "It also shows how important his family was to him."
Ty Cobb was born December 18, 1886 in a small farming community in Georgia called The Narrows. At age 18 in 1905 he crashed into the big leagues to begin a long career lasting 24 seasons. Cobb made his career with the Detroit Tigers, and played the game as fierce as a tiger. Opponents feared Cobb for good reason. Winning games was more important to him than winning friends or admiration. He retired with a lifetime batting average of 367 after winning a dozen batting titles -- records that have never been broken in all of baseball history through today. The Baseball Hall of Fame enshrined Tyrus Raymond Cobb with its first class. When Cobb left the game he held Major League Baseball records not only for batting average but also runs batted in, runs scored, stolen bases and total hits. It was Leo Durocher who famously said, "Nice guys finish last," but it was Ty Cobb who lived by that creed.
Interested in continuing the legacy of Ty Cobb?
Reach out to us today to learn about how CMG can help you.