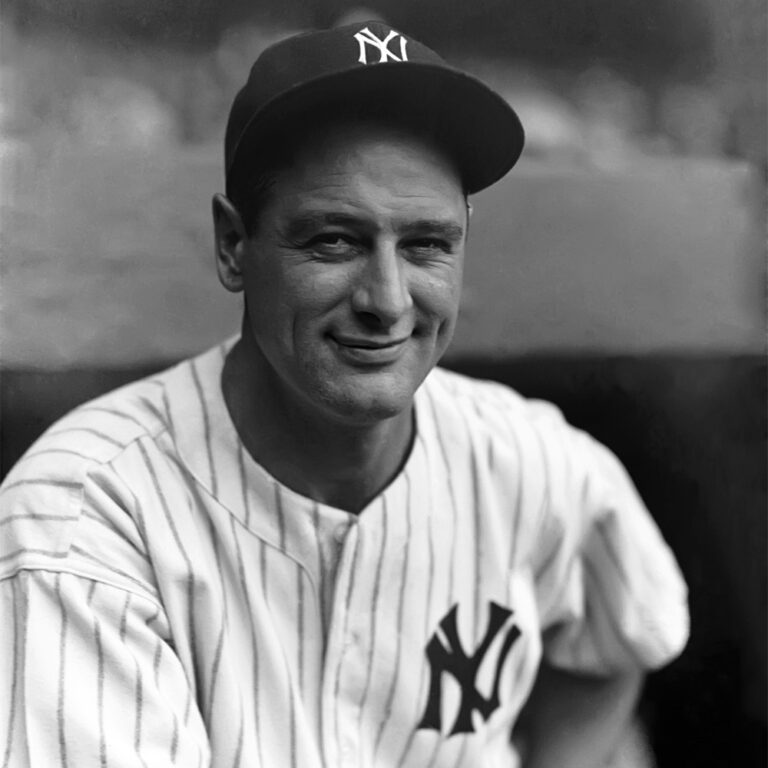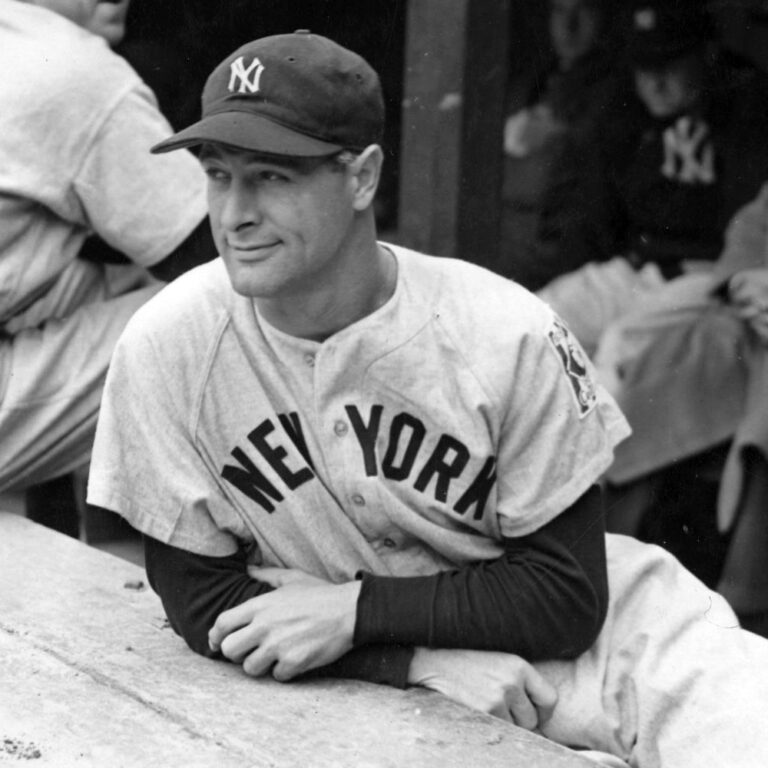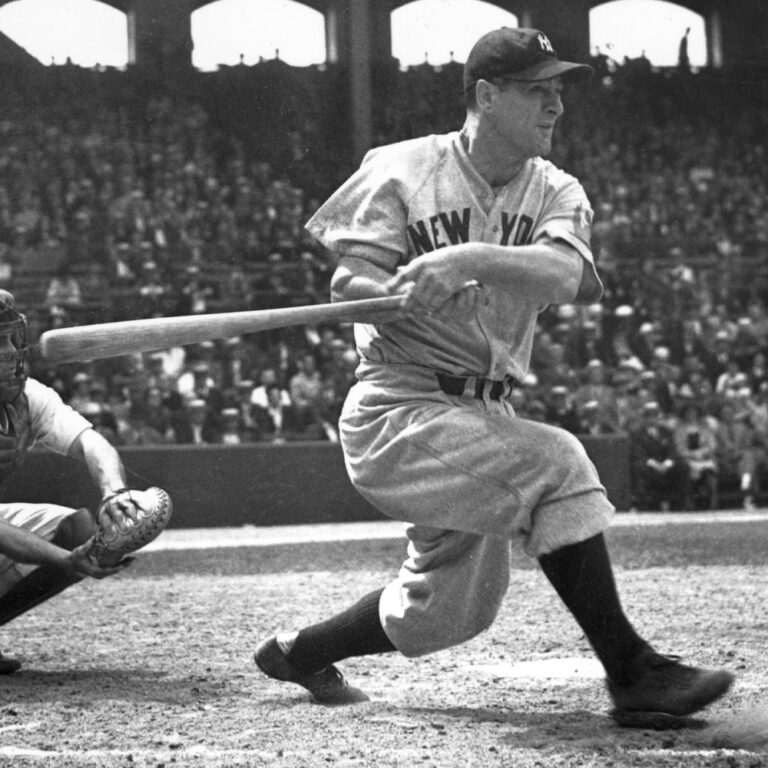 Biography

Fast Facts

Quotes
Henry Louis Gehrig, born in the Yorkville section of Manhattan in New York City on June 19, 1903, was an American professional baseball player, who signed his first contract with the New York Yankees in April 1923. Over the next 15 years, he led the team to six World Series titles and set the record for most consecutive games played. Gehrig retired in 1939 after being diagnosed with ALS and passed away from the disease in 1941.
1939 – inducted into the Baseball Hall of Fame
2,130 professional games played
1st athlete to have his number retired
23 grand slams in his career
The only player in history to drive more than 500 runs in three years
The magic name of Lou Gehrig continues to be relevant and make news. He once signed a 1934 Goudey #37 baseball card. As an extremely rare item, this scarce piece just recently sold after being PSA authenticated and graded at an SCP auction for the whopping sum of $137,866.  
The photo was sold at an SCP auction this year. Here is the sales description for this item: Presented here is a stunning, sepia tone 7" by 9" original photograph of Lou Gehrig jumping over a bat held by Joe DiMaggio. The playful shot was taken early in 1937 during Spring Training in St. Petersburg, Florida, after the pair of Yankee teammates had just finalized and signed their new contracts. The crystal clear image of two baseball legends is well known throughout the hobby, retaining fine contrast and clarity with only a few surface wrinkles on the right side. The reverse is stamped by International News and dated Mar 22, 1937 with the original caption attached, albeit faded and facing inward. This amazing photo originated from the personal collection of Joe DiMaggio and includes a letter of provenance from DiMaggio's granddaughters. There were 16 bids. With the buyer's premium, it sold for an astonishing sum: $20,020.00
"For the past two weeks you have been reading about a bad break. Yet today I consider myself the luckiest man on the face of the earth." - July 4, 1939, Lou Gehrig Appreciation Day, when the longtime Yankee first baseman uttered the famous words at a home plate ceremony at Yankee Stadium.
Interested in continuing the legacy of Lou Gehrig?
Reach out to us today to learn about how CMG can help you.