"The World's Greatest Attorney" Sophia Lopez is making her mark in WOW Women of Wrestling, and she has the talent on mic and in the ring to prove it.
Currently managing Caged Heat and Tormenta in WOW, Lopez discusses WOW, attorneys, attire, Mexico, sports, family, education, Caged Heat, Tormenta, Jeanie Buss, David McLane and more in my video interview above with her.
ABOUT SOPHIA LOPEZ IN WOW
"The World's Greatest Attorney" Sophia Lopez brought Tormenta back to WOW Women of Wrestling. The Lucha star's first match back was against the high-flying and determined Princess Aussie.
Lopez comes from humble beginnings in Mexico and gained her reputation as "the best attorney in the world" by defending celebrities who got into trouble in Las Vegas.
In WOW, the very smart and savvy lawyer Lopez not only manages Tormenta but also Caged Heat.
While in the Las Vegas Public Defender's office, Lopez came across the case of Delta Lotta Pain and Loca, known collectively to WOW fans as Caged Heat. The talented tag team's only escape from their cell was the time they spent in the ring on a work release program. The two always claimed they were wrongly accused, but it seemed they were destined to spend their life rotting in prison.
However, Lopez believed in their innocence and decided to get involved. Her incredibly detailed knowledge of the law and slick legal abilities brought swift justice for the pair, and Caged Heat was soon released from the Nevada Correctional Facility.
Not a one-trick pony, Lopez has since shown that her boast of being "the best attorney in the world" just might be true, as her maneuvering also led to Lana Star's ability to name a proxy to wrestle in her place.
And Sophia Lopez is just getting started.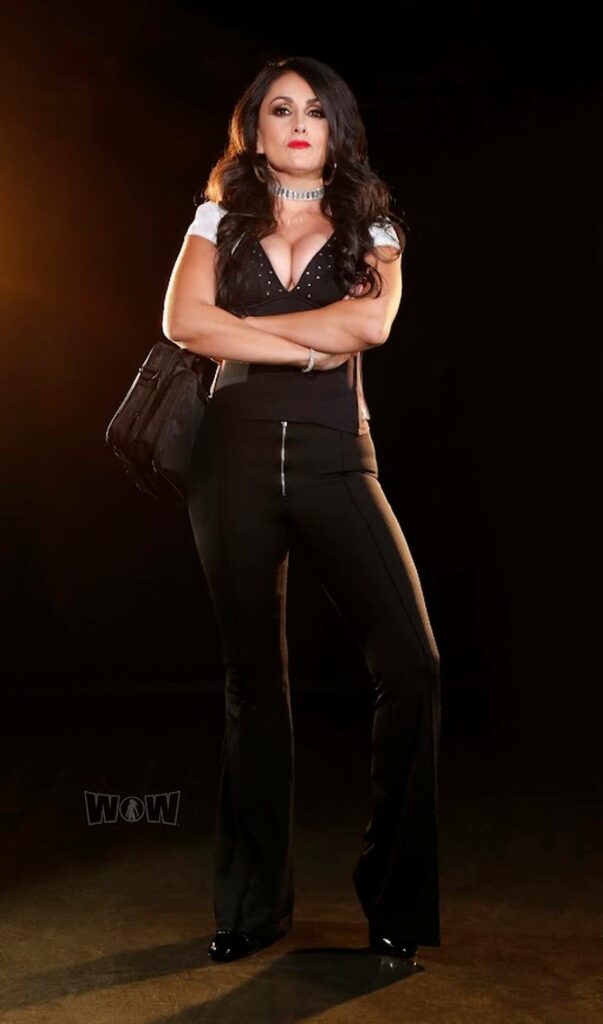 In WOW's history, Lopez lent her managerial services to more, like Reina Del Rey, Wrecking Ball and Serpentine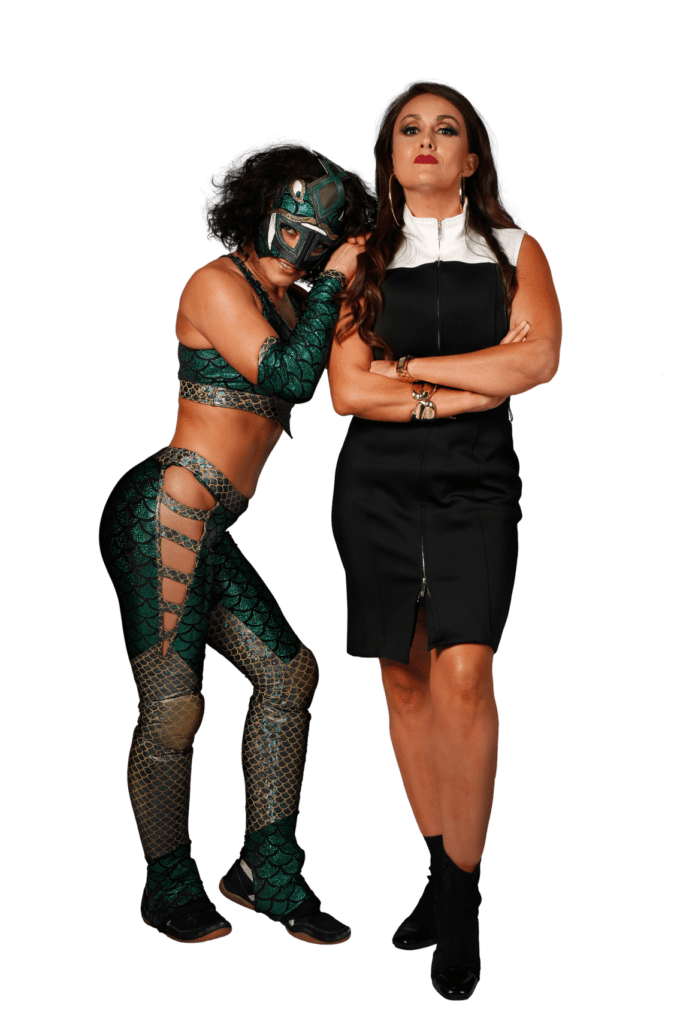 Lopez is trained in pro wrestling via WOW's Selina Majors, but for now she is a leader of talent — a very good spokesperson — rather than wrestling in the ring herself. She has not ruled out wrestling someday.
MORE ON SOPHIA LOPEZ
Growing up in Leon Guanajuato, Mexico, Lopez competed in swimming on a high level, medaling at state and national championships. With Olympic aspirations, her mindset changed after her father died. She worked to help support the family and heeded the advice of her mom, who emphasized education. She accomplished a college degree and then worked for some big financial companies, before turning to law.
MORE ON WOW
To find what station carries WOW in your area, go to wowe.com and enter your zip code.
WOW is owned by trailblazing sports executive Jeanie Buss (co-owner of the NBA Los Angeles Lakers) and was created by David McLane, founder of the original GLOW: Gorgeous Ladies of Wrestling.
Global professional wrestling superstar, screenwriter, mental health advocate and New York Times bestselling author AJ Mendez (WWE alum AJ Lee) serves as executive producer and color commentator.
Fans can learn more about their favorite WOW Superheroes on the WOW website www.wowe.com and any of the social media platforms @wowsuperheroes. Facebook/Twitter/Instagram/TikTok: @wowsuperheroes.