The owner of the Los Angeles Lakers believes WOW — Women of Wrestling can be an engine of female empowerment. Her performers, known as "superheroes," are breaking new ground in the historically male-centric space.
"Transforming Spaces" is a series about women driving change in sometimes unexpected places.
Where was the mud? The oil? The Jell-O?
When Jeanie Buss attended her first WOW — Women of Wrestling show, in February 2001, she expected to see scantily clad performers wrestling in slippery substances, as had been the norm on mainstream TV shows of that era.
Instead Ms. Buss, then the executive vice president of business operations for the N.B.A. team the Los Angeles Lakers, sat rapt as the indoor arena, now the Kia Forum, in Inglewood, Calif., shook with excitement. This was not mud wrestling; this was female empowerment. It felt as if the comic book heroes of Ms. Buss's childhood had come to life, displaying strength and athleticism as they tossed each other around the ring.
The loser of the match, as stipulated in advance, had her head shaved in the middle of the ring. Ms. Buss, sitting 10 rows back, turned in shock to the friend who had joined her.
"It was wild," Ms. Buss recalled. "And I fell in love with it."
David McLane, the creator of Gorgeous Ladies of Wrestling, a precursor to WOW that ran from 1986 to 1992, founded WOW in 2000. WOW went on hiatus shortly after Ms. Buss attended that show, before it was revived in 2013, with Ms. Buss as lead investor. In recent months the company has reached new heights, gaining more visibility thanks to a syndication deal with Paramount Global Content Distribution.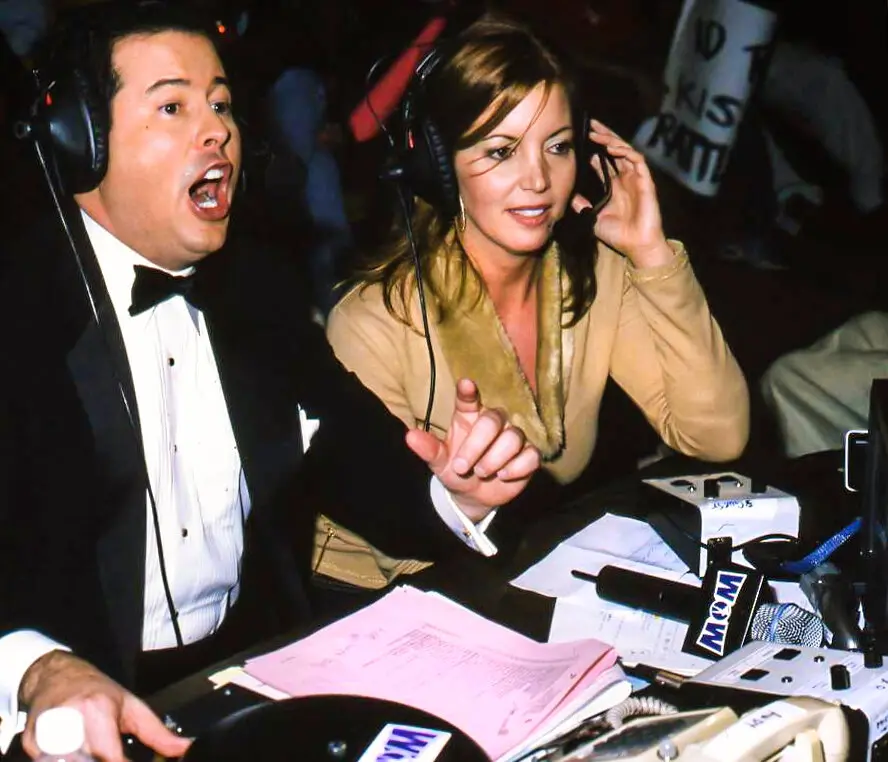 Professional wrestling is actually something of a misnomer. It's a scripted, athletics-based morality play with over-the-top characters and dramatic story lines, as well as so-called "feuds" settled through choreographed "violence," which is different from legitimate fighting competitions like boxing and mixed martial arts. It also has traditionally been dominated by men, in terms of both featured competitors and decision makers.
In the late 1990s and early 2000s, at wrestling's pop culture peak, female performers were mainly portrayed as sex objects. That ethos translated to the male-dominated World Wrestling Entertainment (WWE), the pre-eminent company in an industry in which WOW is looking to make its own imprint. Vince McMahon had long served as WWE's chief executive and chairman. That changed this July when his daughter, Stephanie McMahon, became the chairwoman and co-chief executive of the publicly traded global entertainment juggernaut. At that time Mr. McMahon retired after revelations of hush money payments made in connection to sexual misconduct allegations. (On Dec. 13, Mr. McMahon, who remains the majority owner and shareholder of WWE, was in the news again after The Wall Street Journal reported that he faced fresh legal demands from two women alleging sexual abuse.)
Though WOW commands a fraction of WWE's audience, Ms. Buss and her performers, known as "superheroes," are breaking new ground with an all-female enterprise in a historically male-centric entertainment form.
"It was really important that WOW shows women fighting their own battles," Ms. Buss said. "They're willing to stand up for what they believe in and fight for it. And I think that's the message that I want young women to see."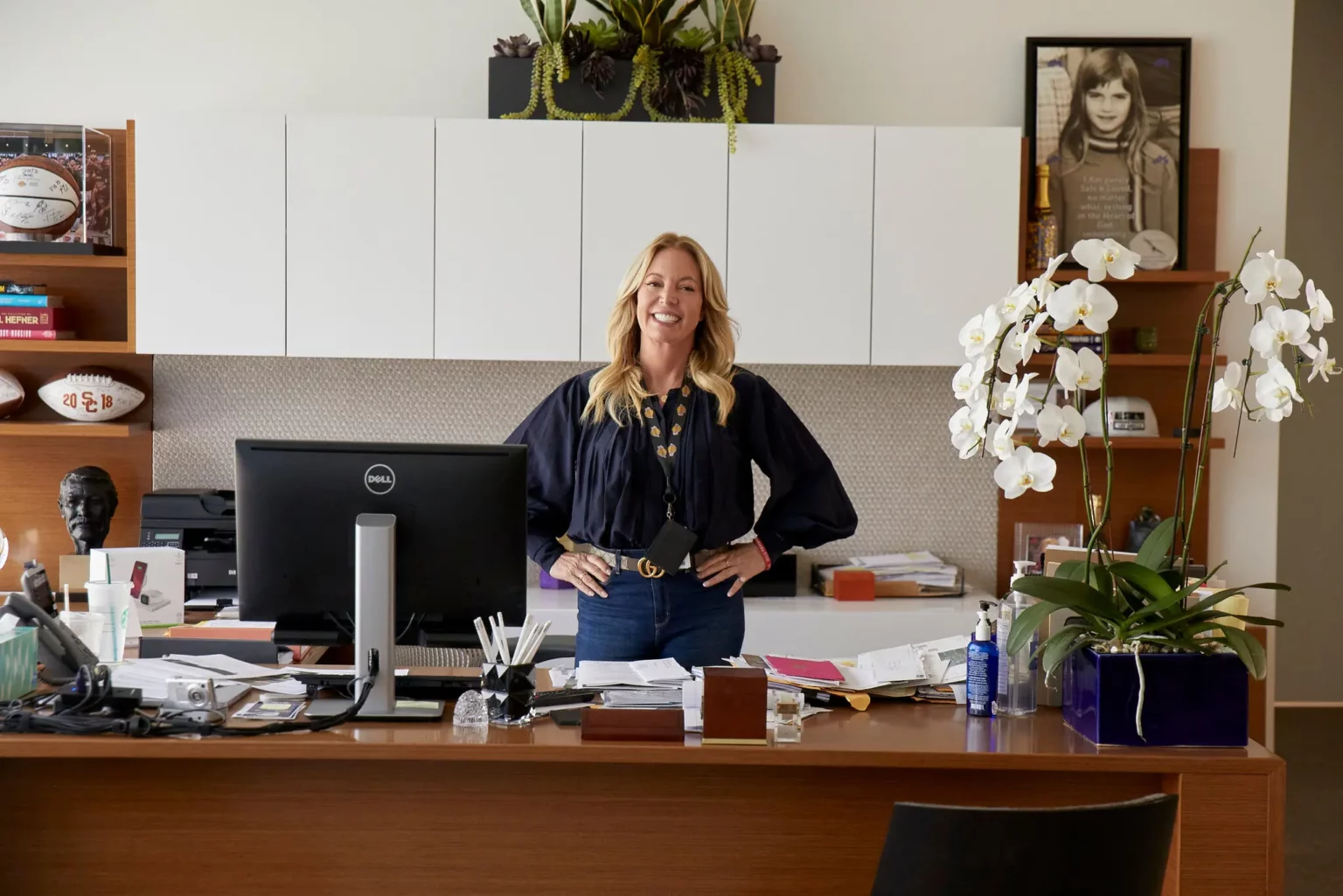 Ms. Buss, 61, grew up shadowing her father, Dr. Jerry Buss, a chemist who made his fortune investing in real estate, and who in 1979 purchased the Lakers, the Los Angeles Kings of the N.H.L. and the arena then known as the Forum. Dr. Buss also owned the Los Angeles Strings of World Team Tennis, the mixed-gender tennis league, and appointed his daughter as the team's general manager in 1981 while she was a 19-year-old student at the University of Southern California. Ms. Buss assumed her executive vice president role with the Lakers in 1999, and not long after her father's death in 2013, she became the team president. In 2017, as the Lakers struggled on the court, she fired her brother Jim, then the team's executive vice president of basketball operations. She was then victorious in a legal battle with Jim and another brother, Johnny, to claim controlling ownership of the franchise.
When she was 11, Ms. Buss's father sat her down to watch the "Battle of the Sexes" tennis match, in which Billie Jean King defeated Bobby Riggs — a seminal moment for gender equality in the United States. Ms. Buss developed a relationship with Ms. King and Ms. King's wife, Ilana Kloss, during their World Team Tennis days and she counts both as mentors.
As Ms. Buss accumulated more power with the Lakers and achieved a higher profile, she searched for ways to continue Ms. King's legacy. After making an initial small investment in WOW in 2001, she saw an opportunity for even more growth.
"Because of Title IX there are so many great female athletes in this country now," Ms. Buss said of the federal law that prohibits discrimination based on sex in education programs and activities. "Where do you go if you earned a Division I scholarship to play field hockey, and now your eligibility is up? And this is a sport you've given your life to, since you were 10, 11, 12 years old, to compete at that top level. But now what do you do?"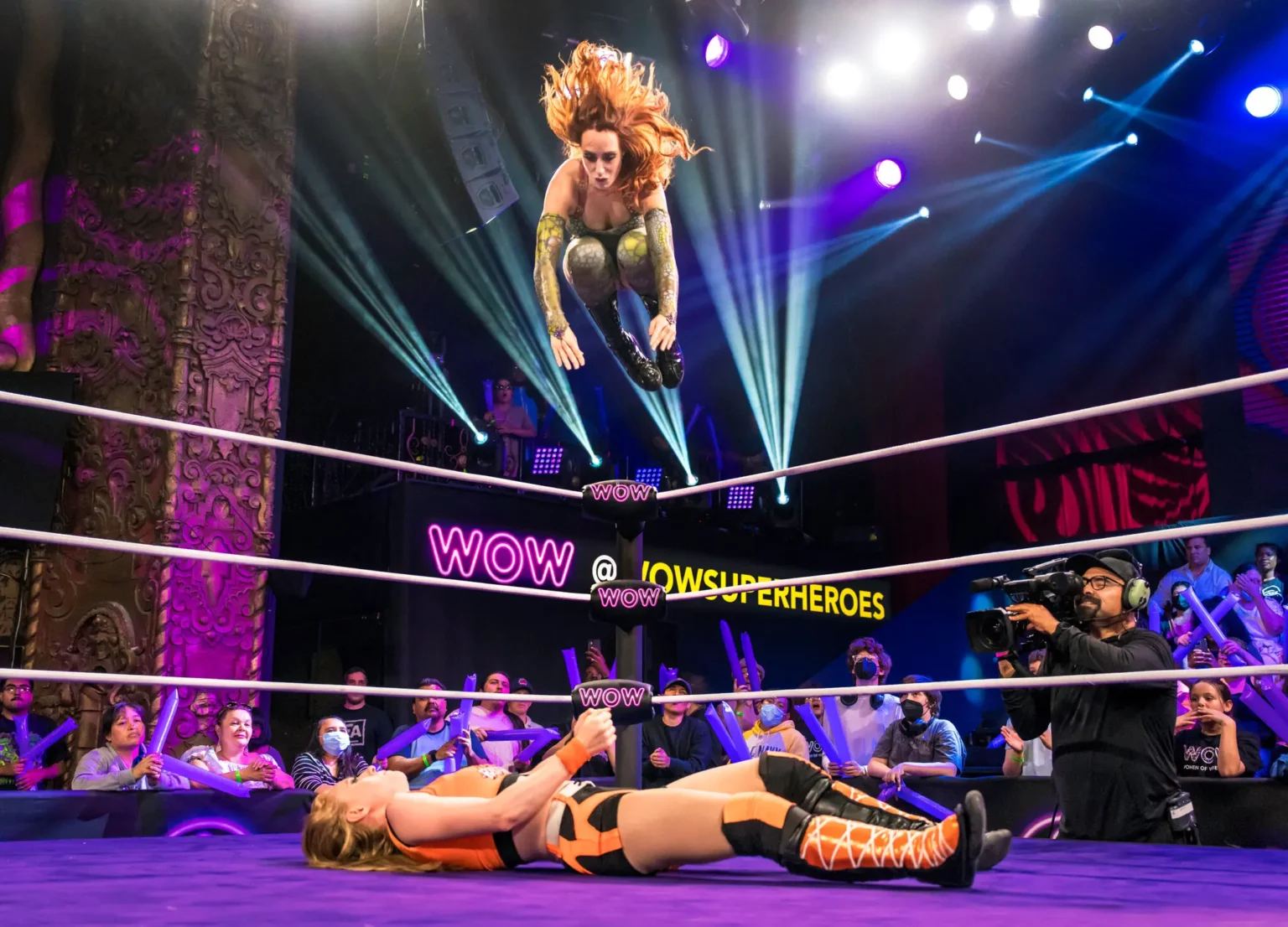 Ms. Buss is hoping WOW can help fill that void. Since 2013 she has invested a "couple million dollars" in the company, she said, and though she has no involvement in day-to-day operations — Mr. McLane and AJ Mendez, a former WWE star, run the show — Ms. Buss is its public face in media appearances with Entertainment Tonight and more.
"I think she likes to also sometimes help the underdog," Ms. Kloss said. "She knew how hard she had to work to earn her credibility and her place."
Ms. Mendez, a WOW executive producer and an announcer, performed in WWE from 2011 to 2015 as "AJ Lee." Ms. Mendez's character was often referred to as a "crazy chick," and in her 2017 memoir, "Crazy Is My Superpower: How I Triumphed by Breaking Bones, Breaking Hearts, and Breaking the Rules," she revealed she had long struggled with bipolar disorder. Ms. Mendez made headlines in 2015 when she called out WWE's treatment of female performers, then billed as "divas," on Twitter, saying they were not being featured on television nearly as often as the men, despite achieving commercial success via high merchandise sales. WWE has dramatically shifted focus in recent years, booking women to headline WrestleMania, its biggest show of the year, in 2019 and 2021, but Ms. Buss believes there's an even greater appetite for women's wrestling.
"She kind of was ahead of the curve, right? Now there seems to be a tipping point, not only with women's sports," Ms. Kloss said, but also with mixed martial arts and professional wrestling. "The growth opportunity seems to be with women."
Since kicking off its eighth season Sept. 18, its first with a syndication deal, WOW averaged 258,000 viewers over 10 episodes, 50 percent of whom were women in the age 18 to 49 demographic. WWE's flagship show, Smackdown, which runs Fridays at 8 p.m. Eastern time on Fox, averaged 2.163 million viewers in the third quarter of this year, with 41 percent female viewership in that demographic.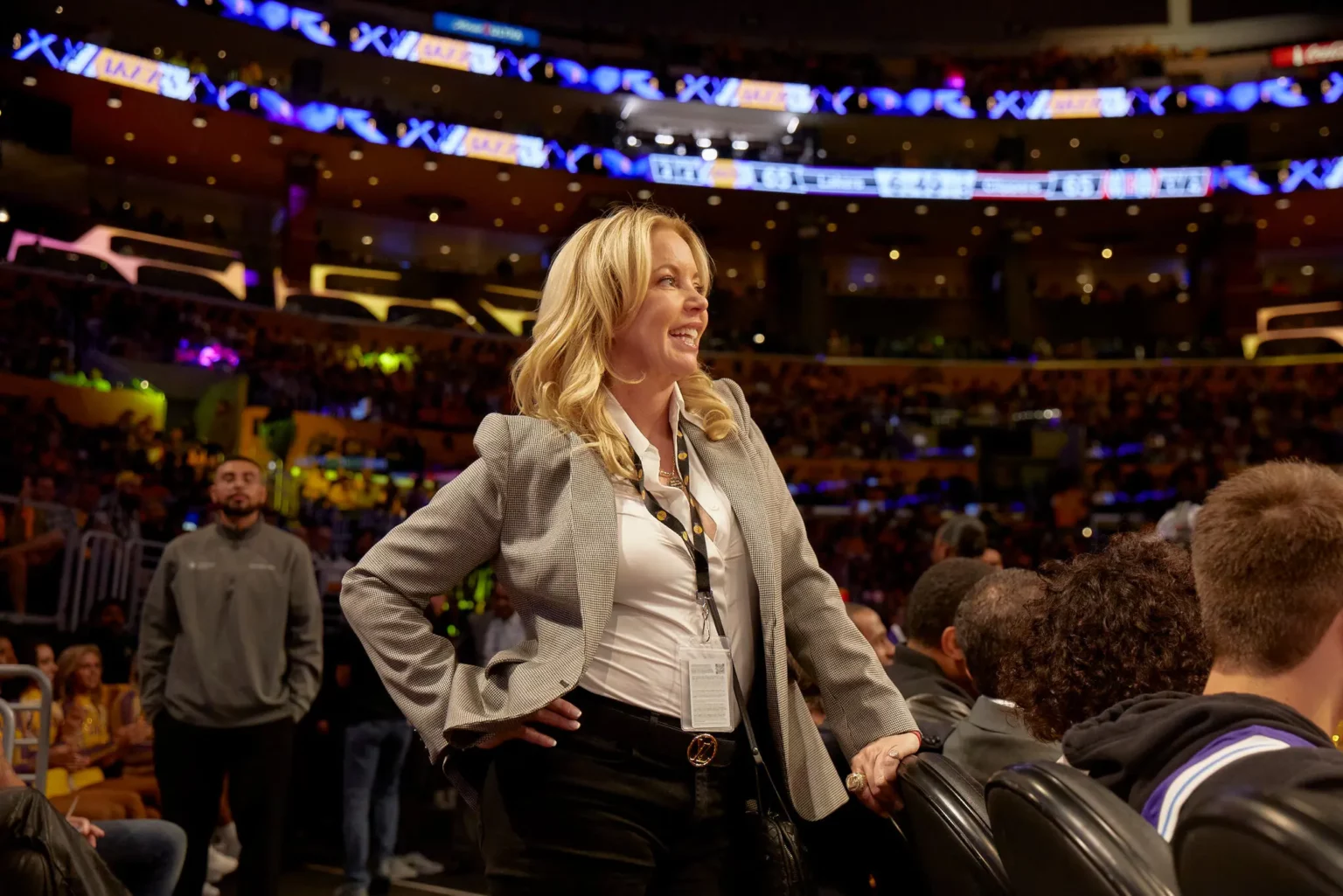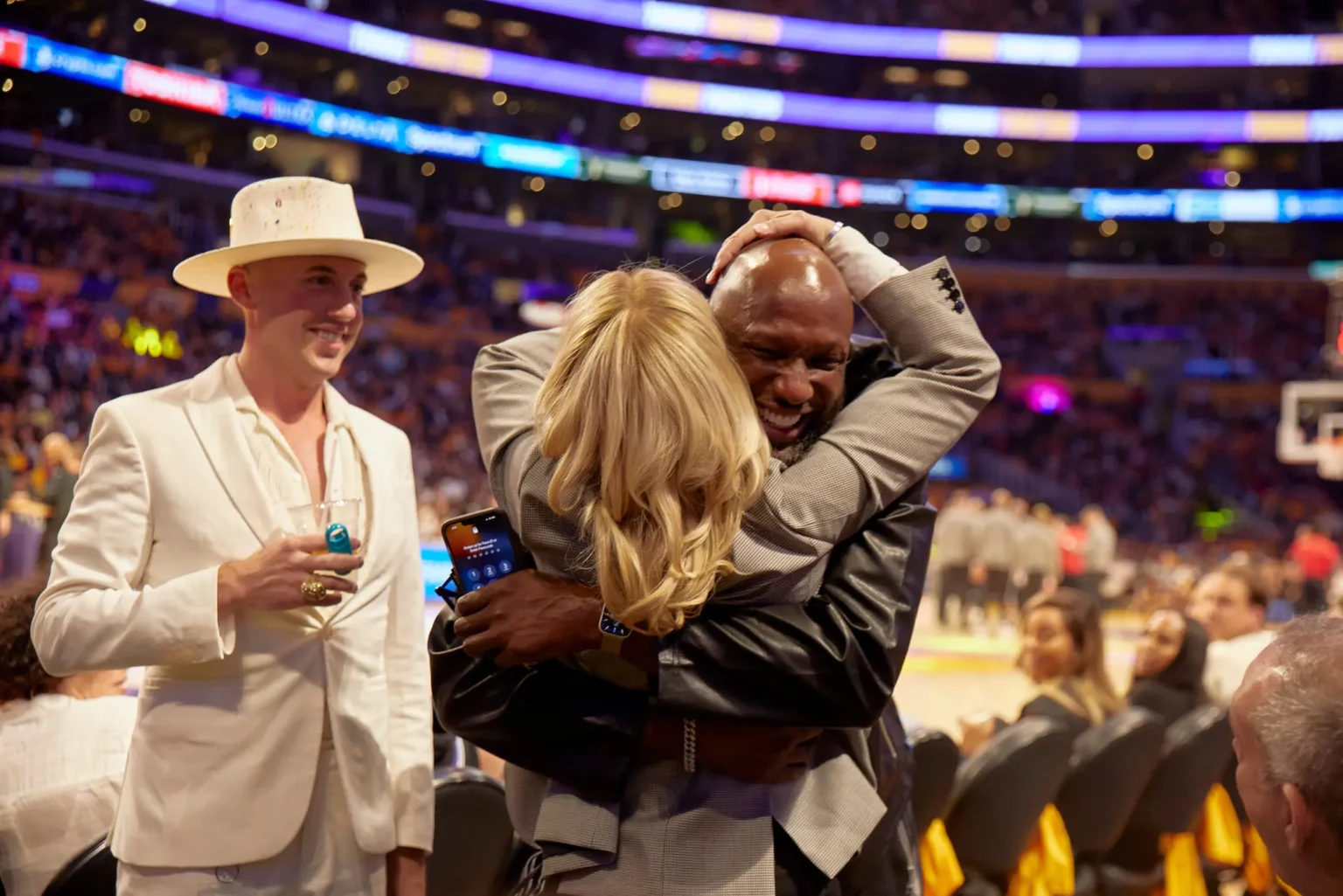 WOW is not commanding similar TV ratings to WWE or All Elite Wrestling, the company run by the billionaire Tony Khan. But it is outdrawing Impact Wrestling on AXS TV, arguably the third biggest wrestling company in the United States — though Brandon Thurston, the editor of Wrestlenomics.com, noted that AXS was only available in about 39 million households, about half of cable homes. In comparison, WOW is available in all United States households with cable and runs on weekend syndication across station groups owned by CBS, Sinclair Communications, Nexstar Broadcasting, Hearst Television and more. It's also shown in Australia and Canada.
But Ms. Buss has her work cut out for her in a space in which women are still outnumbered by men, and with most of the country's biggest female stars in WWE and AEW.
"In the places that I pay attention to, which are the hardcore places, I don't hear people buzzing about it," Mr. Thurston said. "I would want to see people saying, 'Oh, wow, did you see such and such match on WOW? That was a really good match.' I hear none of that."
The fans in attendance for tapings in May seemed to hang on the performers' every move. In the main event of the first episode, The Beast (real name Twana Barnett), a hulking, tattooed fan favorite who is the WOW World Champion, competed against Adriana Gambino (real name Noelle Giorgi), a character with a hinted Italian mob affiliation who strutted to the ring wearing a long fur coat, a black hat and long black gloves.
Professional wrestlers are indeed actors, tasked with creating a false impression of violence while protecting each other. The action between Ms. Barnett and Ms. Giorgi was fast and hard-hitting, starting with Ms. Barnett grabbing Ms. Giorgi by the neck and flinging her across the ring. Ms. Giorgi briefly recovered, clipping Ms. Barnett in the back of the knee, but it wasn't long before Ms. Barnett was back on offense. The match ended when Ms. Barnett slammed Ms. Giorgi to the mat with a so-called powerbomb.
Ms. Barnett flexed and raised her championship belt high as the crowd chanted: "Beast! Beast! Beast!" There was no mud pit in sight.