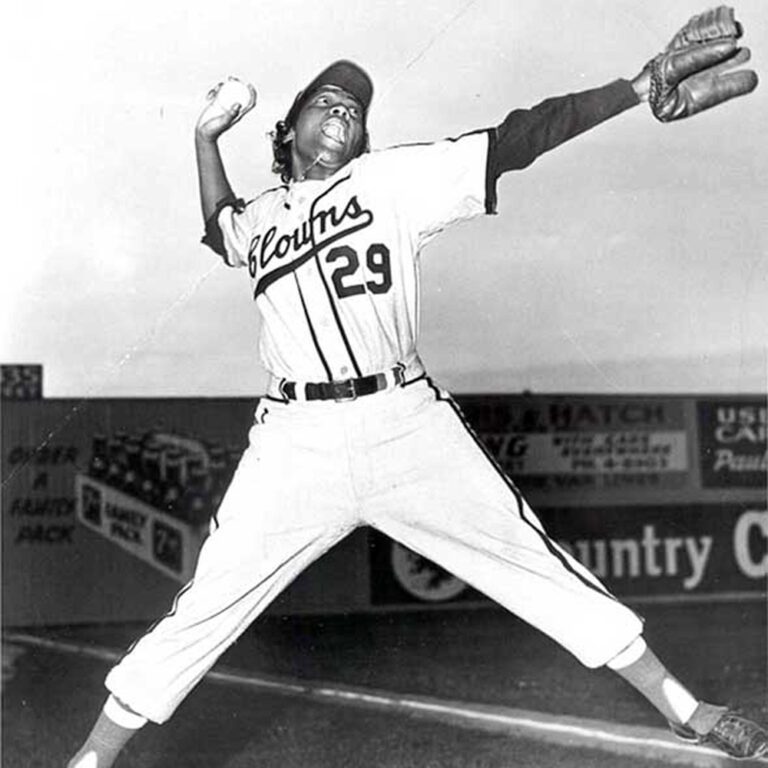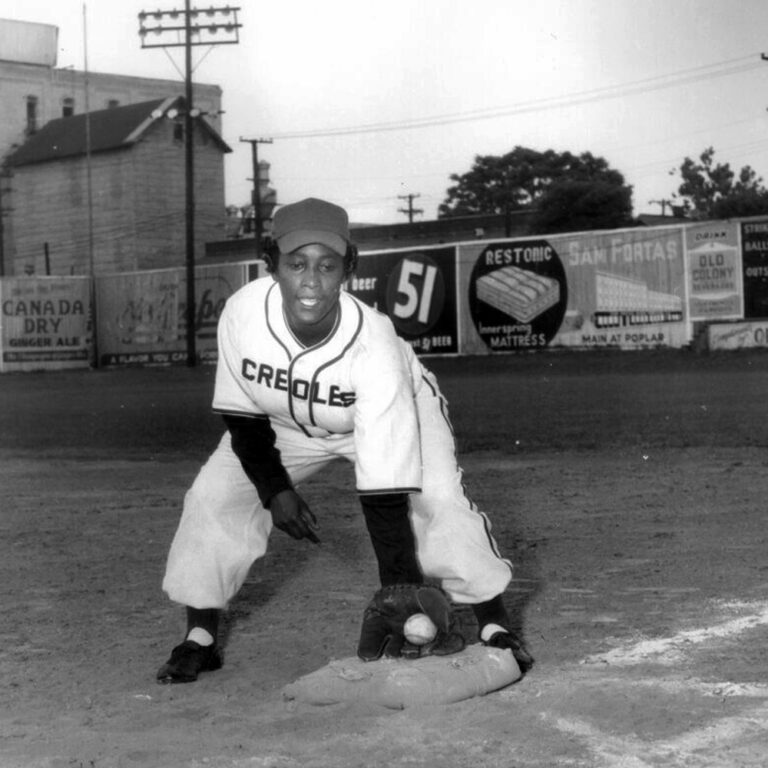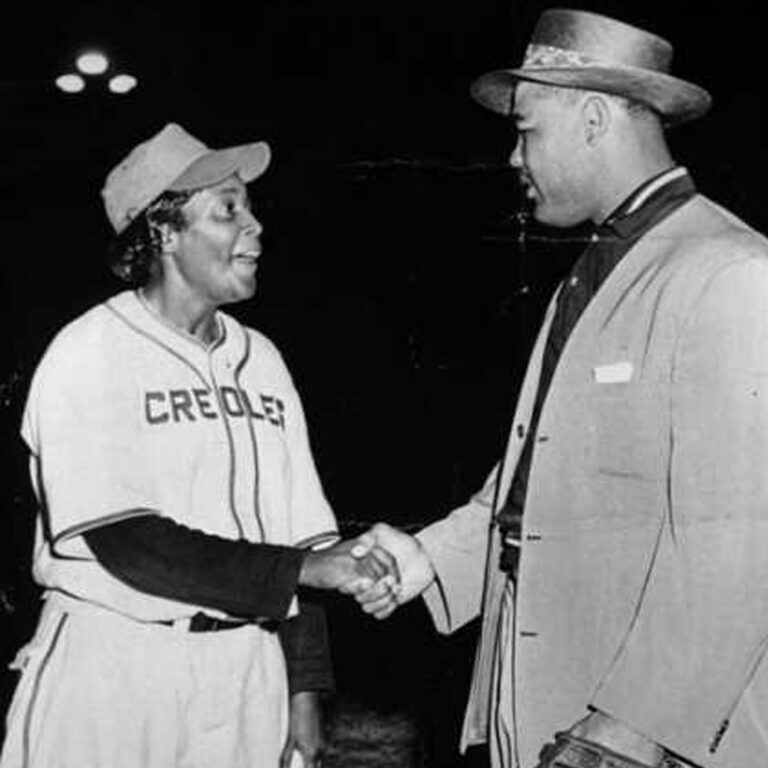 Toni Stone, born as Marcenia Lyle Stone in West Virginia, was the first of three women to play professional baseball full-time for the Indianapolis Clowns, in the previously all-male Negro leagues.This also made her the first woman to play as a regular on an American big-league professional baseball team. A baseball player from her early childhood, she went on to play for the San Francisco Sea Lions, the New Orleans Creoles, the Indianapolis Clowns, and the Kansas City Monarchs before retiring from baseball in 1954. Stone was taunted at times by teammates, once being told, "Go home and fix your husband some biscuits," but she was undeterred. It has been widely reported that during an exhibition game in 1953, she hit a single off a fastball pitch delivered by legendary player Satchel Paige, although this is also disputed.
At 16 years of age, she joined the semi-pro Twin Cities Colored Giants club, which had been an all-male team.
Stone began her professional career with the San Francisco Sea Lions of the West Coast Negro Baseball League in 1946. By 1949, she had moved east and began playing for the New Orleans Black Pelicans and the New Orleans Creoles of the Negro Southern League.
In 1953, Stone joined the Indianapolis Clowns of the Negro American League. The club had recently lost its second baseman, Aaron, to the Milwaukee Braves. Stone became his successor there as he went on to a Hall of Fame career featuring 755 home runs, second on the career home run list. That year, Stone also reportedly got a hit off the greatest pitcher in Negro League history, Satchel Paige.
Stone retired from professional baseball following the 1954 season, one she spent with the Kansas City Monarchs after having her contract sold by Indianapolis following the '53 campaign. She hit .243 over her two seasons in the Negro American League.
In 1990, Stone was included in the "Women in Baseball" and "Negro League Baseball" exhibits at the National Baseball Hall of Fame and Museum. Three years later, she was inducted into the Women's Sports Hall of Fame and the International Women's Sports Hall of Fame.
In 1990, Stone's hometown of St. Paul, Minnesota declared March 6 "Toni Stone Day" in the city.
Stone died on November 2, 1996 at the age of 75, but her legacy lives on today. An off-broadway play was produced about her life by award-winning playwright Lydia R. Diamond, entitled "Toni Stone."
Saint Paul also has a field named after Toni Stone located at the Dunning Baseball Complex.
In 2020, the Society for American Baseball Research nominated Stone for the Dorothy Seymour Mills Lifetime Achievement Award.
Interested in continuing the legacy of Toni Stone?
Reach out to us today to learn about how CMG can help you.