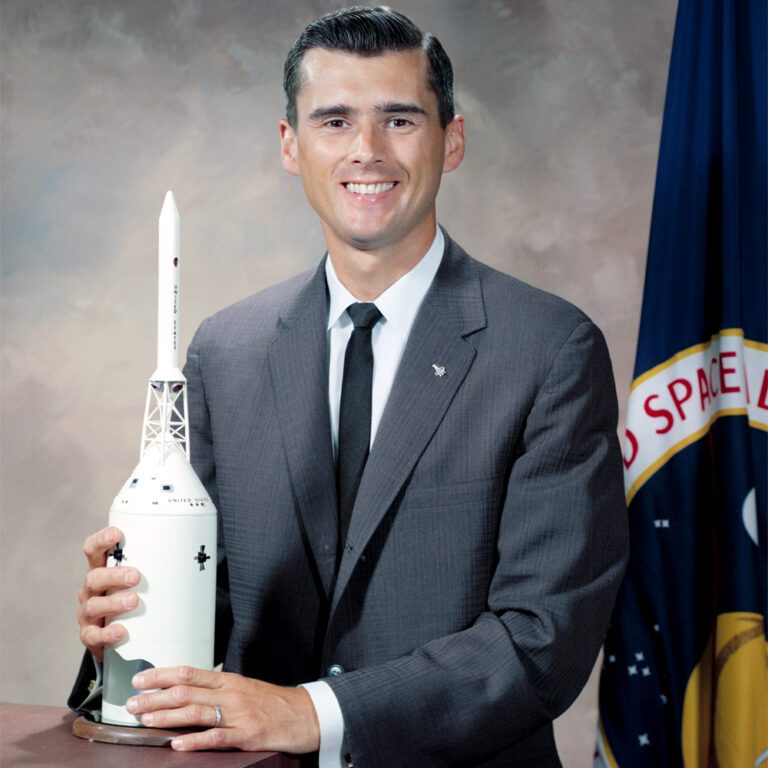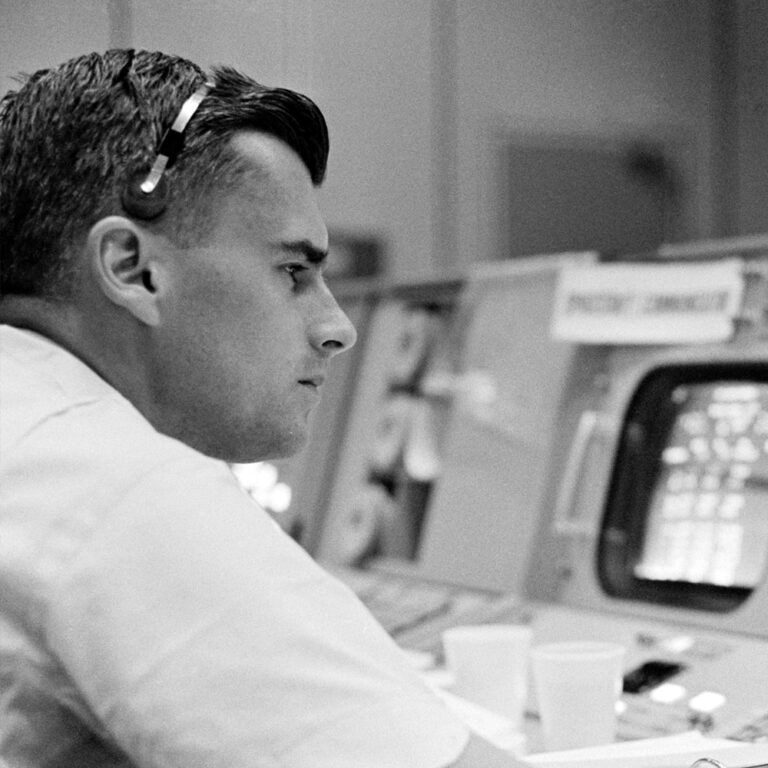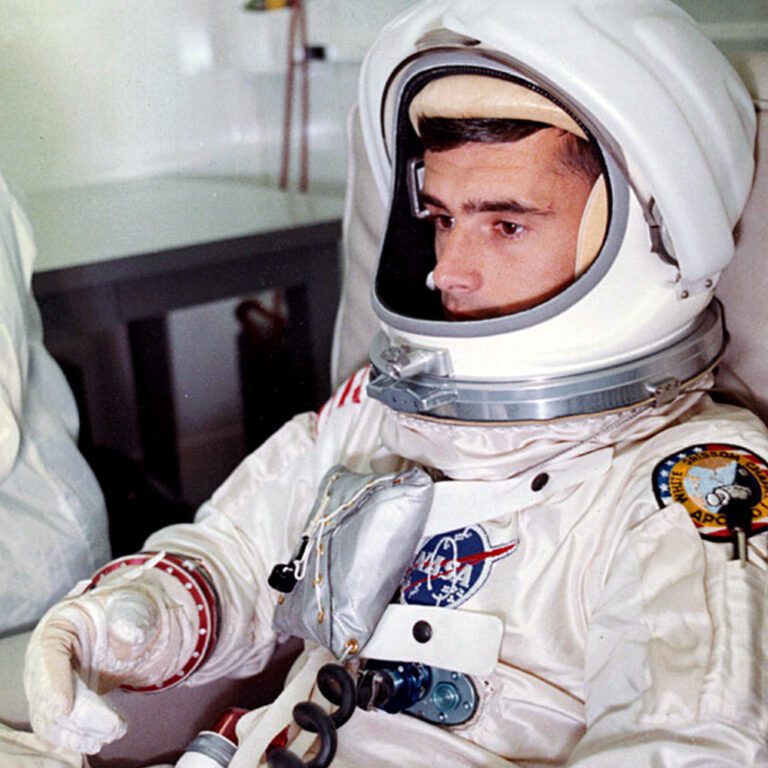 Roger Bruce Chaffee was an American naval officer, aviator and aeronautical engineer who was a NASA astronaut in the Apollo program.
Chaffee was born in Grand Rapids, Michigan, where he became an Eagle Scout. He graduated from Central High School in 1953, and accepted a Naval Reserve Officers Training Corps (NROTC) scholarship. He began his college education at Illinois Institute of Technology, where he was involved in the fraternity Phi Kappa Sigma. He transferred to Purdue University in 1954, continuing his involvement in Phi Kappa Sigma and obtaining his private pilot's license.
After graduating from Purdue in 1957 with a Bachelor of Science degree in Aeronautical Engineering, Chaffee completed his Navy training and was commissioned as an ensign. He began pilot training at Naval Air Station Pensacola, Florida, flying aircraft such as the T-34, T-28, and A3D. He became quality and safety control officer for Heavy Photographic Squadron 62 (VAP-62). His time in this unit included taking crucial photos of Cuba during the Cuban Missile Crisis, earning him the Air Medal. He was promoted to lieutenant commander in 1966.
Along with thirteen other pilots, Chaffee was selected to be an astronaut as part of NASA Astronaut Group 3 in 1963. He served as capsule communicator (CAPCOM) for the Gemini 3 and Gemini 4 missions and received his first spaceflight assignment in 1966 as the third-ranking pilot on Apollo 1. In 1967, he died in a fire along with fellow astronauts Virgil "Gus" Grissom and Ed White during a pre-launch test for the mission at what was then the Cape Kennedy Air Force Station Launch Complex 34, Florida. He was posthumously awarded the Congressional Space Medal of Honor and a second Air Medal.
Interested in continuing the legacy of Roger Chaffee?
Reach out to us today to learn about how CMG can help you.