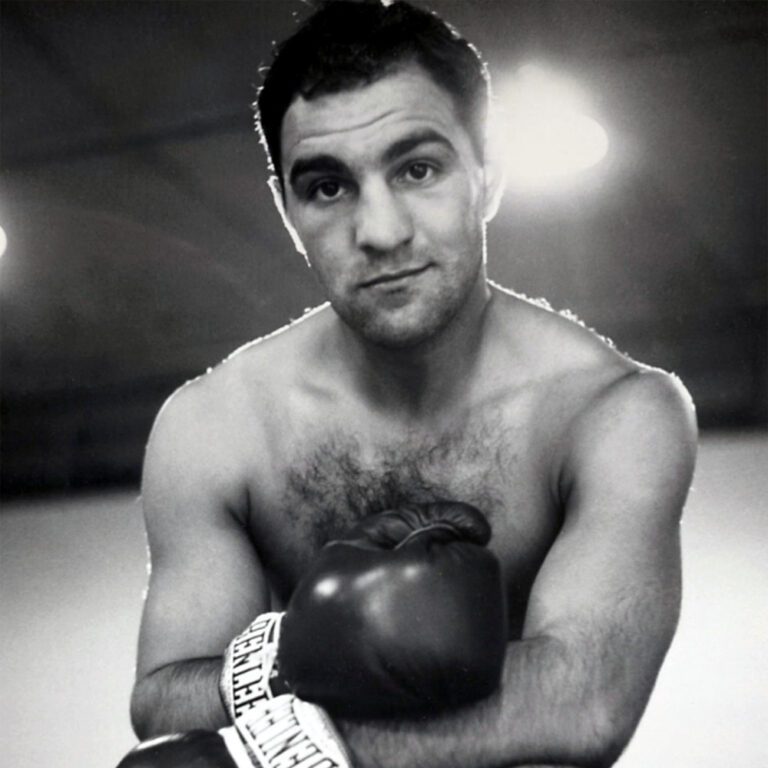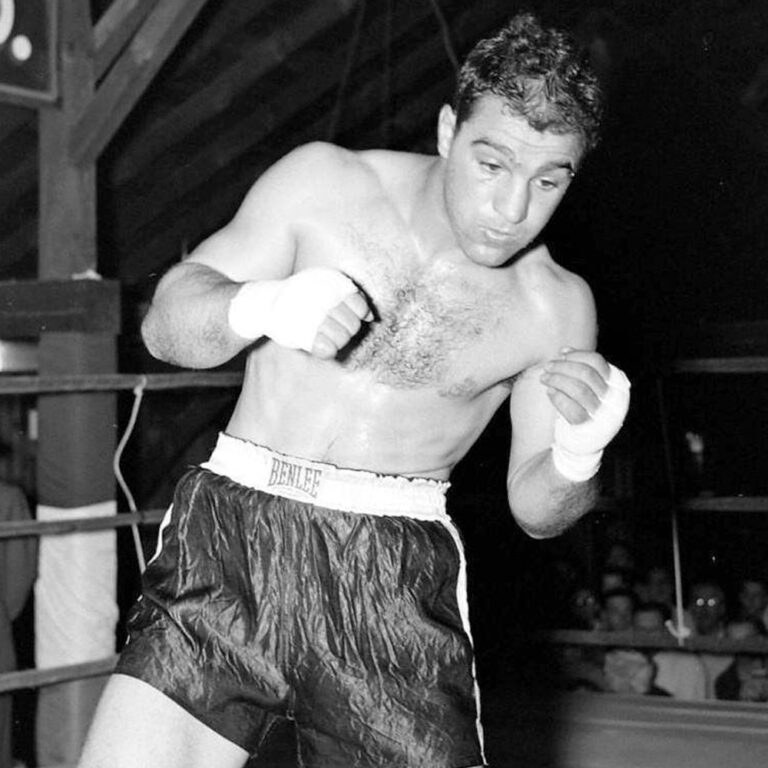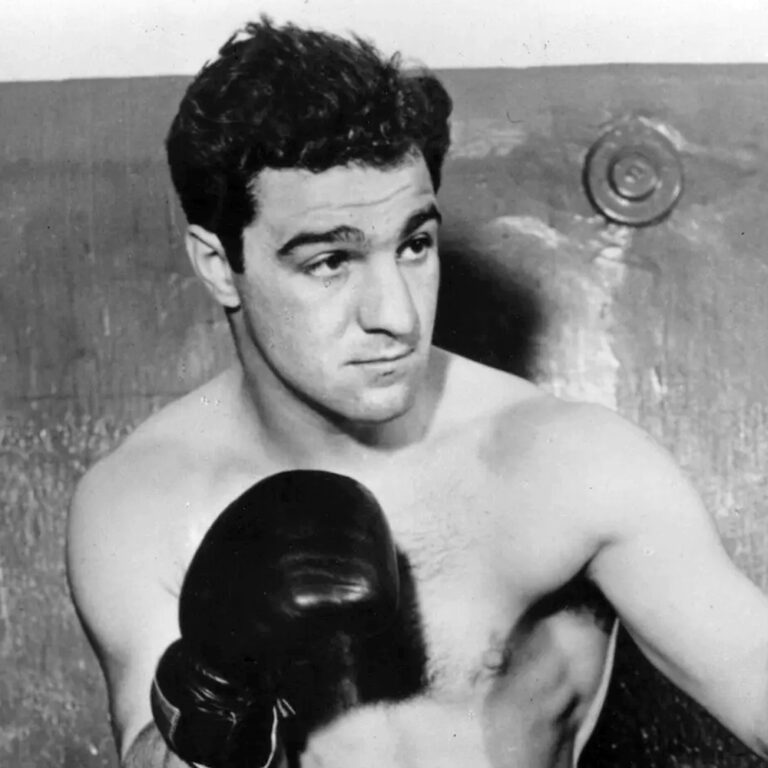 Rocco Francis Marchegiano was the son of Italian immigrants. He was born and raised in Brockton Massachusetts. In the 10th grade Rocco dropped out of high school to help support his family. He would become a professional fighter named Rocky Marciano.
According to the Department of Defense: "On March 4, 1943, at the age of 20, Rocky enlisted the Army in Boston, Massachusetts and was sent overseas to Europe. Marciano was assigned to the 150th Combat Engineers and stationed in Swansea, Wales where he helped ferry supplies across the English Channel to Normandy. The 150th went on to receive service stars for Normandy, North France, Rheinland, Ardennes-Alsace and Central Europe.
"Marciano first took up boxing in the service, reportedly as a way to get out of kitchen duty. While awaiting discharge, Marciano, representing the Army, won the 1946 Amateur Armed Forces boxing tournament. After the war ended, he completed his service in March 1946 at Fort Lewis, Washington where he received an honorable discharge from the Army with the rank of Private First Class. Rocky returned home to Brockton, Massachusetts and continued to box as an amateur." 
On April 27, 1956, Marciano announced his retirement from the fight game as World Champion at age 32, finishing his pro career at 49-0. He was the only heavyweight boxer to have finished his career undefeated.
43 total KOs
49 career fights
87.75 knockout-to-win percentage (remains one of the highest in heavyweight history)
0 losses throughout his career (undefeated)
Held the world heavyweight title from 1952 to 1956
Interested in continuing the legacy of Rocky Marciano?
Reach out to us today to learn about how CMG can help you.