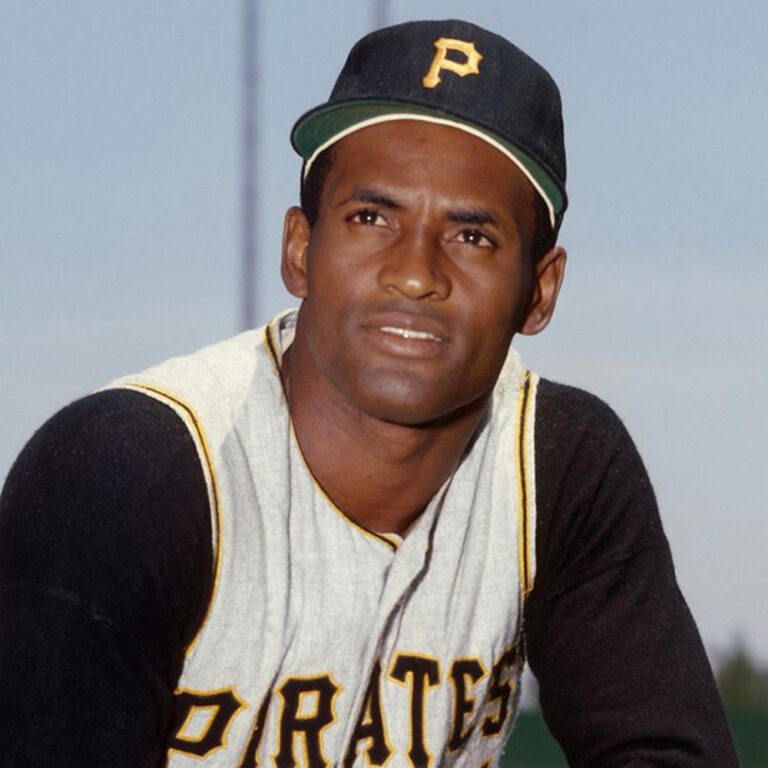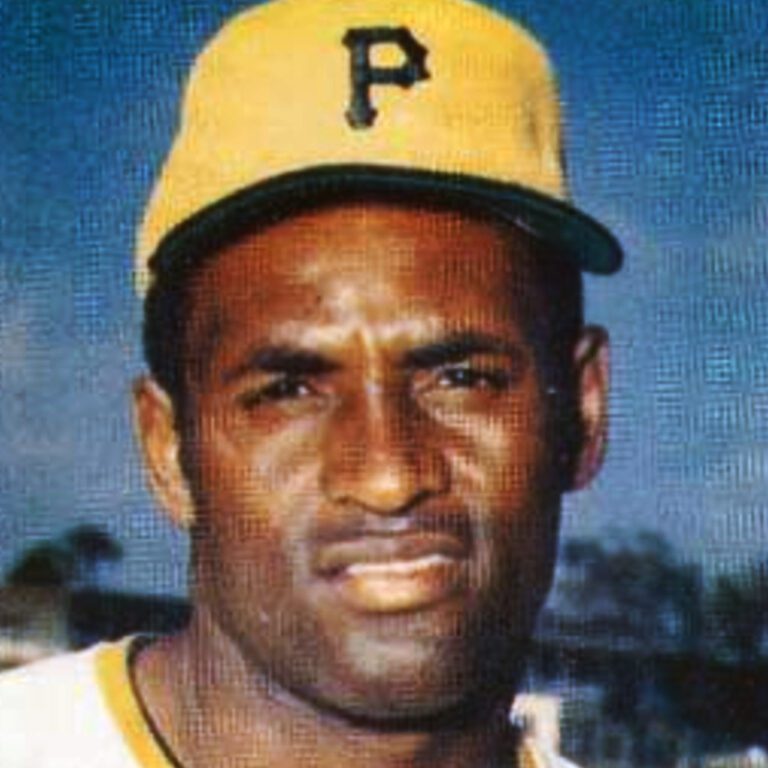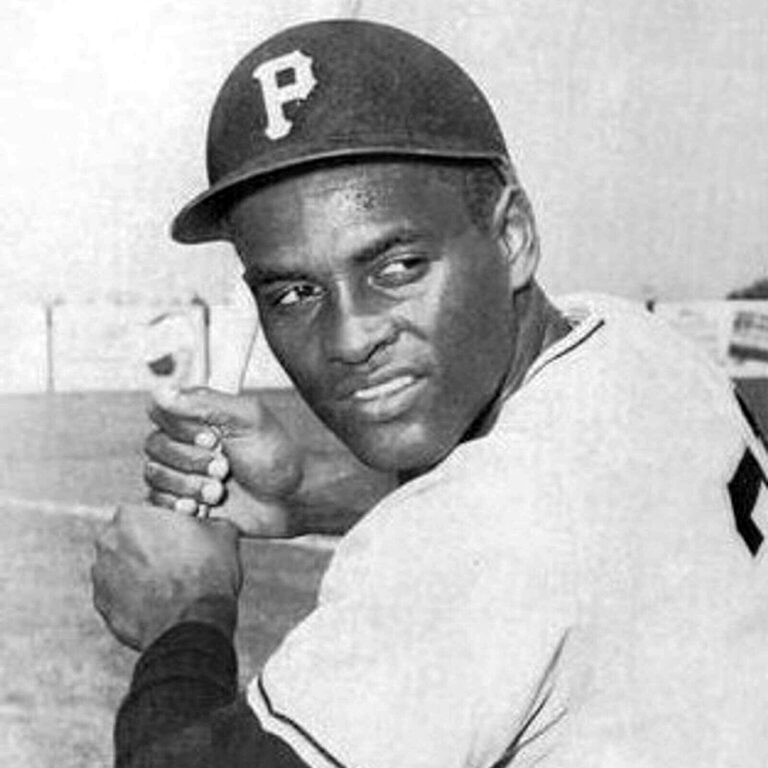 Roberto Enrique Clemente Walker was a Puerto Rican professional baseball right fielder who played 18 seasons in Major League Baseball (MLB) for the Pittsburgh Pirates. After his early death, he was posthumously inducted into the National Baseball Hall of Fame in 1973, becoming both the first Caribbean and the first Latin-American player to be enshrined. Because he died at a young age and had such a stellar career, the Hall of Fame changed its rules of eligibility. As an alternative to a player having to be retired for five years before eligibility, a player who has been deceased for at least six months is eligible for entry.
Clemente was involved in charity work in Latin American and Caribbean countries during the off-seasons. He often delivered baseball equipment and food to those in need. On December 31, 1972, he died in a plane crash at the age of 38 while en route to deliver aid to earthquake victims in Nicaragua. The following season, the Pirates retired his uniform number 21, and MLB renamed its annual Commissioner's Award in his honor. Now known as the Roberto Clemente Award, it is given to the player who "best exemplifies the game of baseball, sportsmanship, community involvement and the individual's contribution to his team."
Clemente was an All-Star for 13 seasons, playing in 15 All-Star Games. 
He was the National League (NL) Most Valuable Player (MVP) in 1966, the NL batting leader in 1961, 1964, 1965, and 1967, and a Gold Glove Award winner for 12 consecutive seasons from 1961 through 1972.
His batting average was over .300 for 13 seasons and he had 3,000 hits during his major league career.
He also was a two-time World Series champion. Clemente was the first player from the Caribbean and Latin America to win a World Series as a starting position player (1960), to receive an NL MVP Award (1966), and to receive a World Series MVP Award (1971).
Roberto Clemente made it into the major leagues only eight years after Jackie Robinson integrated the game. Being not only black, but Latin as well, Clemente faced the same kind of discrimination as Robinson. But Clemente rose above it all. He was a five tool talent who was immediately recognized as a great player. During his stunning 18 year career with the Pittsburgh Pirates he won four batting titles, played in 15 All-Star Games, won two World Series championships, and 12 Gold Glove Awards. Roberto Clemente could do it all. 
In 1966 he bested such peers as Willie Mays, Frank Robinson, Willie McCovey, Sandy Koufax, Orlando Cepeda, Bob Gibson, and Ernie Banks to win the Most Valuable Player Award, the first player from the Caribbean and Latin America to be given this high honor. 
Then in an exception to the rule requiring a five year waiting period after retirement, Clemente was enshrined in the Hall of Fame only six months after his untimely passing in that plane crash. On the field, as well as off, the impact of Roberto Clemente remains significant. And his legacy endures. 
Clutch hitting in baseball during the decade of the 1960's. In the 7th inning or later, when the hitting team is in a game ahead by one run, or with the tying run on deck, who performed the best, who had the highest batting average? It was not even close. Third was Mickey Mantle at 318, Henry Aaron was second at 327, and Roberto Clemente was first at 350. Across one whole decade. Great as he was, Clemente remains underrated.
Interested in continuing the legacy of Roberto Clemente?
Reach out to us today to learn about how CMG can help you.