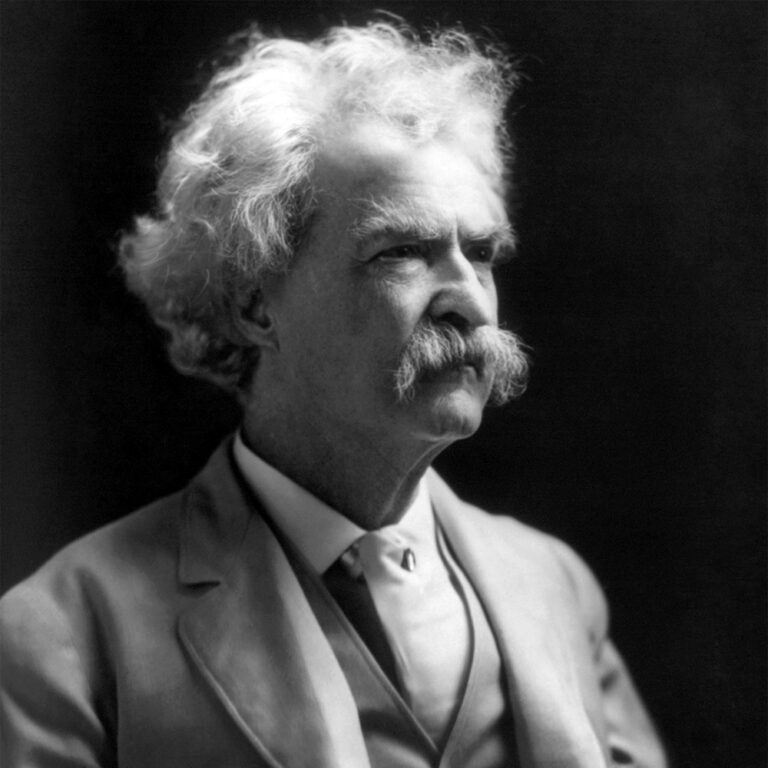 Biography

Fast Facts

Quotes
Mark Twain, born on November 30, 1835 in Florida, Missouri, was an American writer. He is best known for his two major classics of American literature: The Adventures of Tom Sawyer and Adventures of Huckleberry Finn. In addition to his writing, he developed a passion in several different fields: riverboating, journalism, lecturing, entrepreneurship, and inventing. Twain died on April 21, 1910 in Redding, Connecticut.
$300 million (roughly $8,000,000 today) spent investing in new inventions.
$471,000 – value of his estate ($12,000,000 today)
24 or more books published
5th grade – Twain left school to become a printer's apprentice
An award called the Mark Twain Prize exists, which is presented to an individual who has made a significant contribution to American humor
"Wagner's music is better than it sounds."
"It's easier to fool people than to convince them that they have been fooled." 
"The greatest glory in living, lies not in never failing, but in rising every time we fail." 
"Your time is limited, so don't waste it living someone else's life." 
"When I was a boy of 14," wrote Mark Twain, "my father was so ignorant I could hardly stand to have the old man around. But when I got to be 21, I was astonished at how much he had learned in seven years." 
 "Whenever you find yourself on the side of the majority, it is time to pause and reflect."
Interested in continuing the legacy of Mark Twain?
Reach out to us today to learn about how CMG can help you.