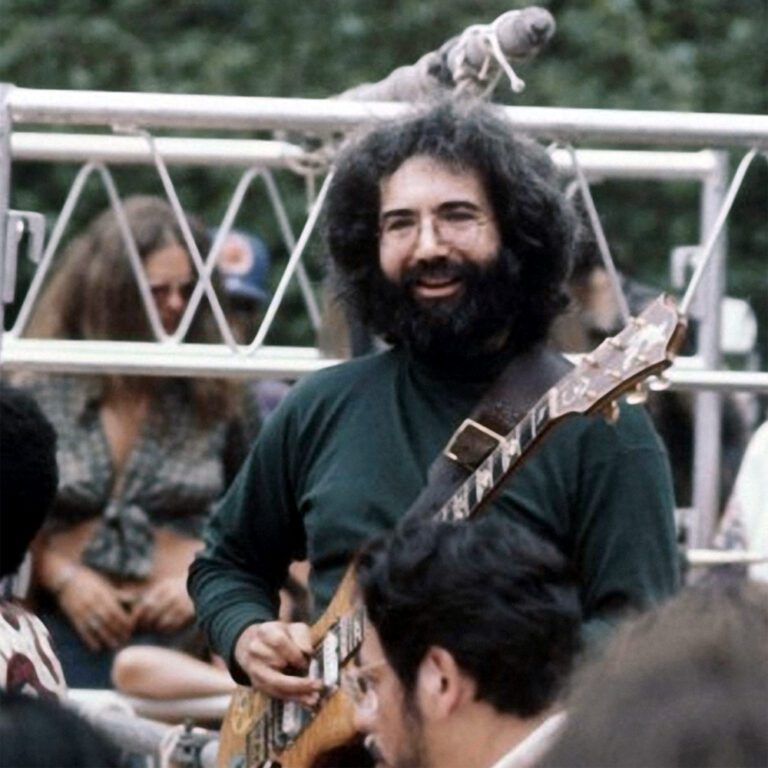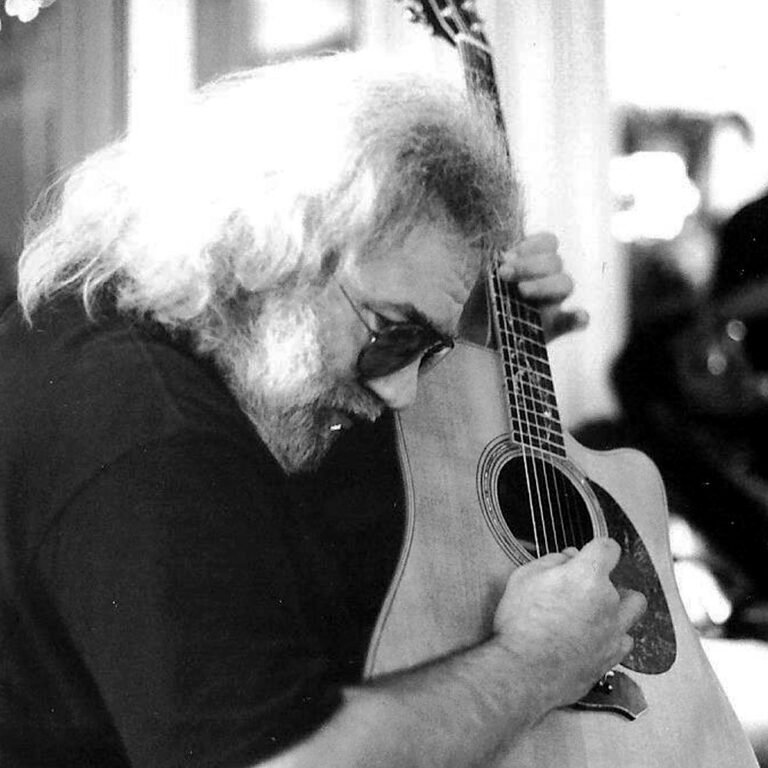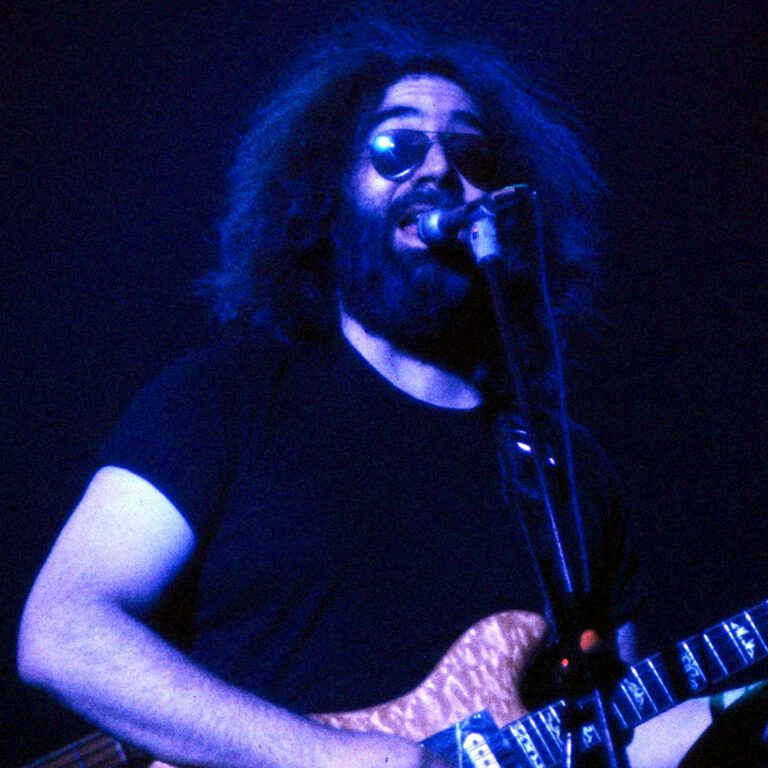 Biography

Fast Facts

Quotes
Jerry Garcia, an American musician and fine artist, became well known as the lead guitarist and vocalist for the Grateful Dead, a rock band from San Francisco that achieved recognition during the counterculture movement of the 1960's. As one of the original jam bands, the Grateful Dead has some of the most loyal fans in rock 'n'
roll history.
Although the world has been blessed to have experienced Garcia's musical talents in his long 30-year run with the Grateful Dead, Jerry Garcia, the man, was much more than his Grateful Dead persona. As a youth, he attended art classes at the San Francisco Art Institute, and, over his lifetime, he produced over 2,000 original pieces of artwork. Several pieces of the late virtuoso's artwork were donated to the Centre National d'art Contemporain Le Magasin in Grenoble, France.
Garcia considered himself "an artist that played music." Jerry once referred to playing music as "a public service." He said, "You need music, I don't know why. It's probably one of those Joe Campbell questions, why we need ritual. We need magic, and bliss, and power, myth, and celebration and religion in our lives, and music is a good way to encapsulate a lot of it."
Jerry Garcia was also a humanitarian and an environmentalist who actively supported rainforest conservation and coral reef preservation. A portion of proceeds from all licenses are always donated to charity.
2,200 concerts performed with the Grateful Dead
30 year career with the Grateful Dead
13th on Rolling Stone's Greatest Guitarists of All Time
4 solo albums released
1994: inducted into Rock and Roll Hall of Fame
"Constantly choosing the lesser of two evils is still choosing evil."
"I've opted for fun in this lifetime"
"I'm lazy, just like everybody else is."
"To me, that's the key thing, the pursuit of happiness. That's the basic, ultimate freedom."
"Live life expecting the worst, hoping for the best, and living for the future!"
"What is life but being conscious? And good and evil are manifestations of consciousness. So if you reject one, you're not getting the whole thing that's there to be had."
"Rap is not music, it's talking."
"We're like licorice. Not everybody likes licorice, but the people who like licorice really like licorice."
"It's not enough to be the best at what you do; you must be perceived as the only one who does what you do."
Interested in continuing the legacy of Jerry Garcia?
Reach out to us today to learn about how CMG can help you.