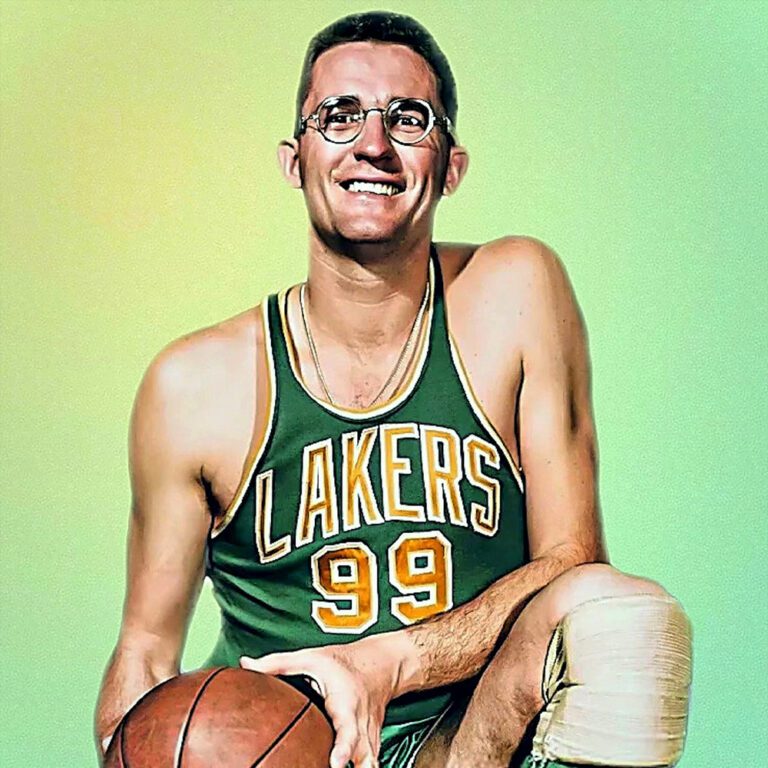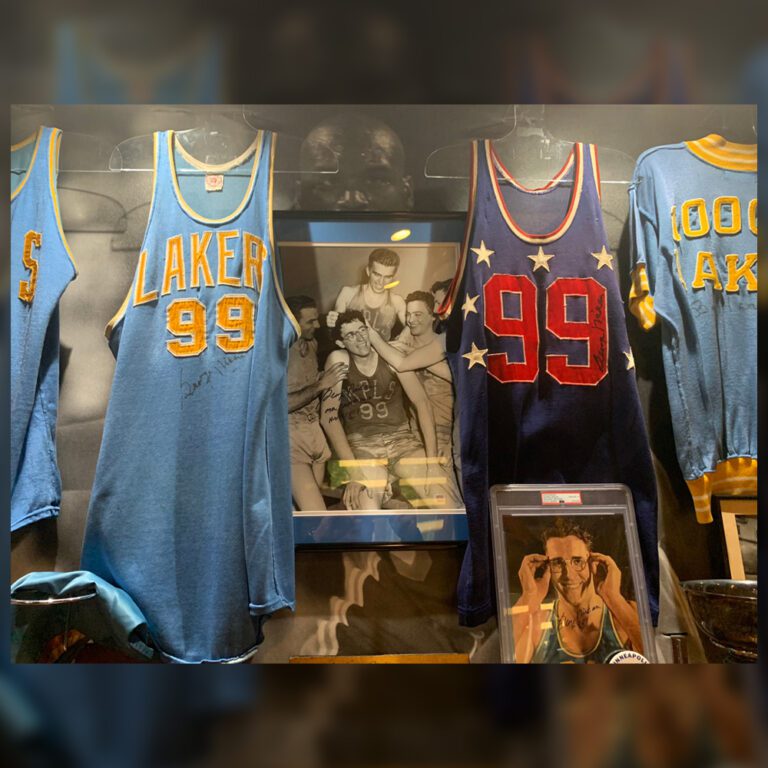 George Lawerece Mikan, was known by a few nicknames Mikan the Magnificent, The Monster, Big Mike, but most commonly Mr. Basketball. Standing 6 ft 10 tall, Mikan was one of the pioneers of professional basketball. His career began in 1948 and ended in 1956, and he made four All-Star teams and won five championships.  Mikan had an extremely successful career playing Center for the Chicago American Gears and the Minneapolis Lakers. He won seven NBL, BAA, and NBA championships in nine seasons, an NBA All-Star Game MVP trophy, and three scoring titles. He was a member of the first four NBA All-Star games, and the first six All-BAA and All-NBA Teams. Mikan was also responsible for prompting several significant rule changes in the NBA, including the introduction of the goaltending rule, the widening of the foul lane — known as the "Mikan Rule" — and the creation of the shot clock.  He was inducted into the Naismith Memorial Basketball Hall of Fame in 1959. He made the 25th, 35th, 50th, and 75th NBA anniversary teams.
After his playing career, Mikan became one of the founders of the American Basketball Association (ABA), serving as commissioner of the league. He was instrumental in forming the Minnesota Timberwolves.
His number 99 was retired by the LA Lakers on October 30th, 2022 and is still remembered to this day for creating the "Mikan Drill".
Interested in continuing the legacy of George Mikan?
Reach out to us today to learn about how CMG can help you.