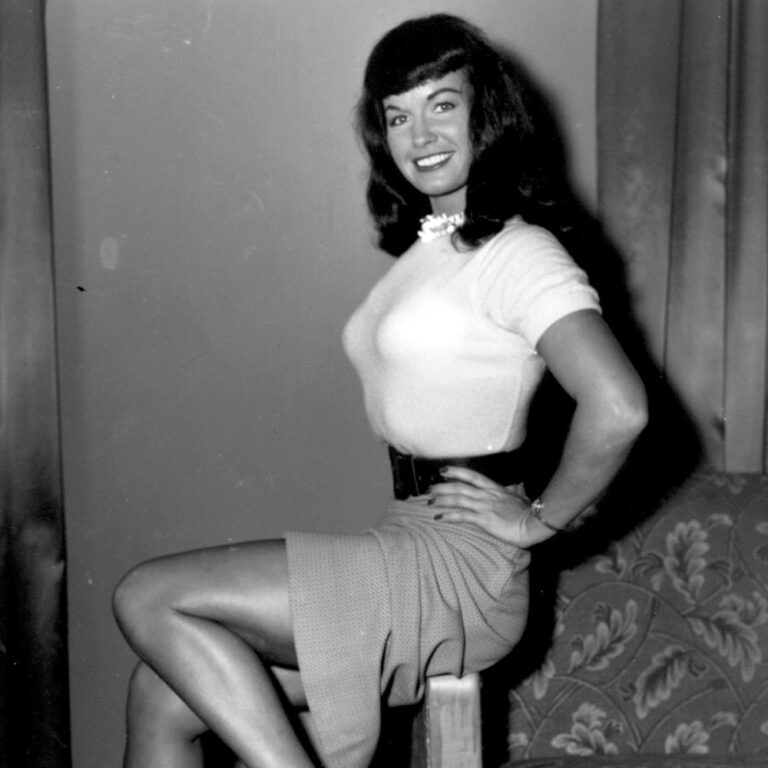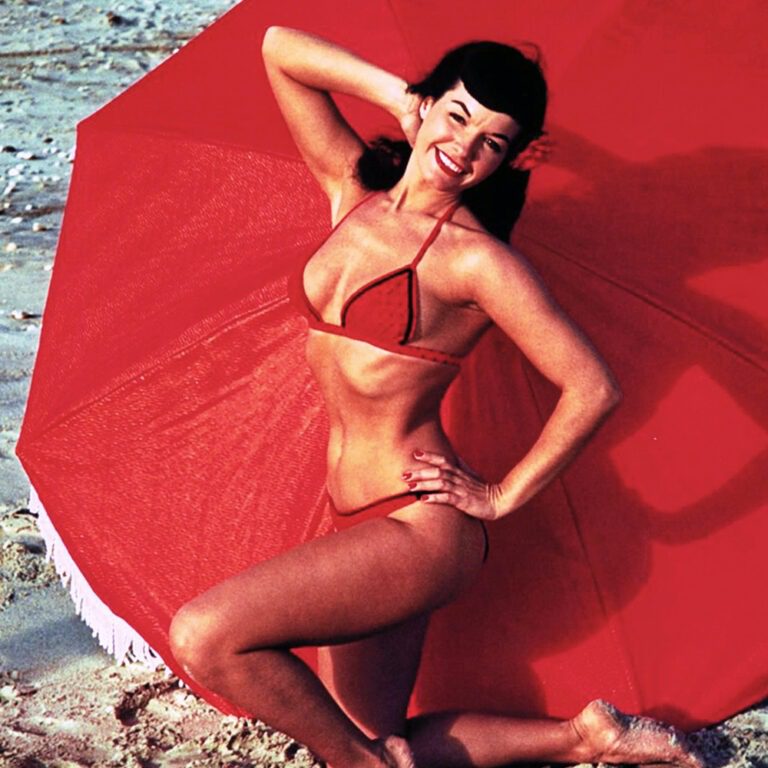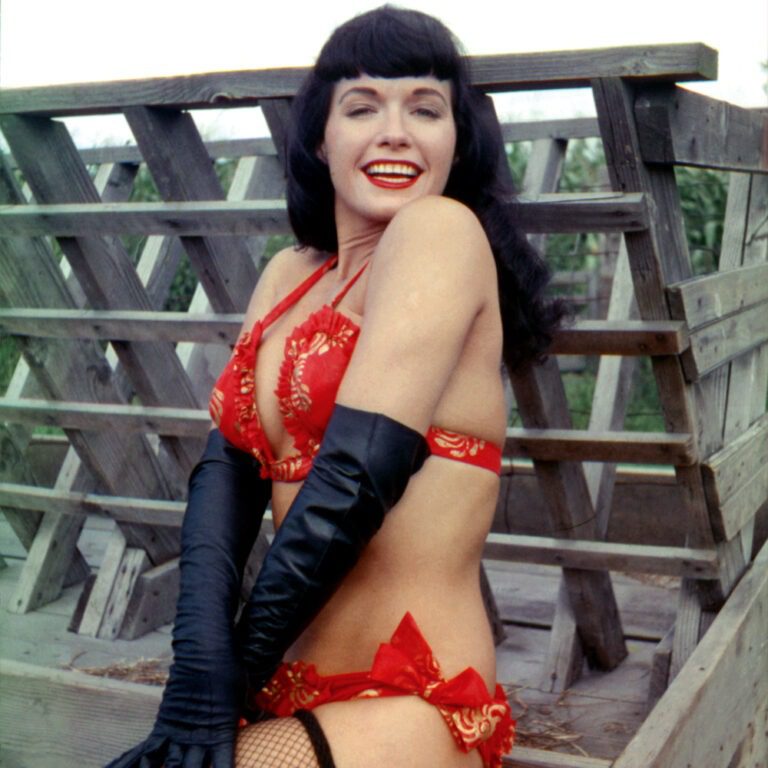 Biography

Fast Facts

Quotes
Born April 22, 1923 in Nashville, Tennessee, Bettie Page was an American model, often referred to as the "Queen of Pinups." She posed for national magazines, including the centerfold of January 1955's issue of Playboy. In the 1960s, Page mysteriously disappeared from the public eye and was thought to have suffered from severe mental problems. She died in California in 2008.
1 of the first Playmates of the Month for Playboy
$6 million earned posthumously each year
2nd of six children growing up
$100 scholarship earned to Peabody College as Salutatorian of her high school class
1.6 million Facebook likes
Bettie Page was likely the most photographed model ever. Serious fans -- and they are passionate fans -- know that she disappeared from the scene in 1957 and thereafter for decades no one could find her or knew what had become of America's favorite pinup queen. In 1993 when she re-emerged from her hidden isolation, the graphic artist Dave Stevens brought her to the Playboy Mansion where Hugh Hefner and I screened his film THE ROCKETEER for her. It was just the four of us, and I posed the key question: why did she leave modeling at the height of her popularity in 1957? We had yet to learn she had been tried for attempted murder and spent a decade in a mental hospital, Her answer: "I wanted to leave New York, and I did so in December of 1957. I was tired of New York, tired of modeling, tired of my life there and wanted to do something else. That's why I quit. No mystery."
"I was never the girl next door."
"I was never one who was squeamish about nudity. I don't believe in being promiscuous about it, but several times I thought of going to a nudist colony."
"[Jerry Tibbs was] the one who got me wearing bangs. For years I had my hair parted down the middle in a ponytail, tucked down around the sides. But he said to me, 'Bettie, you've got a very high forehead. I think you'd look good if you cut some bangs to cover it.' Well, I went and cut the bangs, and I've been wearing them ever since. They say it's my trademark."
"Bettie Page is the Queen of Pin-ups. the model of the century, yet she remains one of its best kept secrets."
— Playboy Magazine
"It suggested forbidden fruit as well as apple pie."
— Playboy Magazine on Bettie Page's beautiful smile
Interested in continuing the legacy of Bettie Page?
Reach out to us today to learn about how CMG can help you.