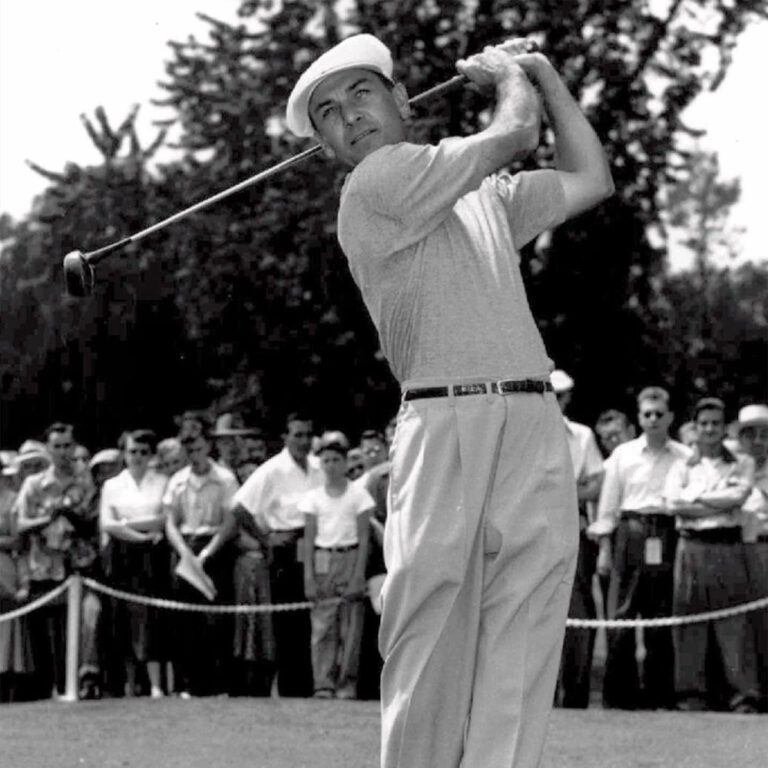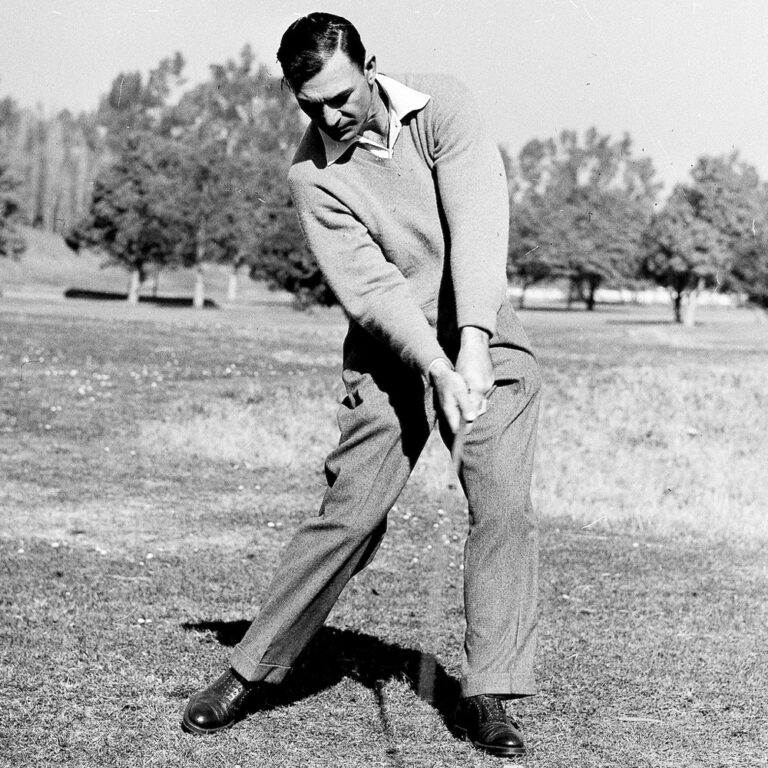 Biography

Fast Facts

Quotes
William Ben Hogan was an American professional golfer who is generally considered to be one of the greatest players in the history of the game. He is notable for his profound influence on golf swing theory and his ball-striking ability. Hogan's nine career professional major championships tie him with Gary Player for fourth all-time, trailing only Jack Nicklaus, Tiger Woods and Walter Hagen. He is one of only five players to have won all four majors: the Masters Tournament, The Open Championship (despite only playing once), the U.S. Open, and the PGA Championship. The other four are Nicklaus, Woods, Player, and Gene Sarazen; Hogan's first major win came at age 34.
Ben Hogan had a huge impact on golf in the ​1940s and 1950s, on the course, and his impact continues long after his career ended and long after his death as golfers of all stripes look to Hogan for inspiration.
"Golf is not a game of good shots. It's a game of bad shots."
"Every day that I missed practicing takes me one day longer to be good."
"Reverse every natural instinct and do the opposite of what you are inclined to do, and you will probably come very close to having a perfect golf swing."
"Selecting a stroke is like selecting a wife. To each his own."
"For myself and other serious golfers, there is an undeniable beauty in the way a fine player sets his hands on the club."
"I play with friends, but we don't play friendly games."
"Relax? How can anybody relax and play golf? You have to grip the club don't you?"
"There are no shortcuts in the quest for perfection."
"Thank you. How did you do?" After being congratulated for winning the 1951 U.S. Open by runner-up Clayton Heafner.
"You only hit a straight ball by accident. The ball is going to move right or left every time you hit it, so you had better make it go one way or the other."
"This is a game of misses. The guy who misses the best is going to win."
"The most important shot in golf is the next one."
Interested in continuing the legacy of Ben Hogan?
Reach out to us today to learn about how CMG can help you.