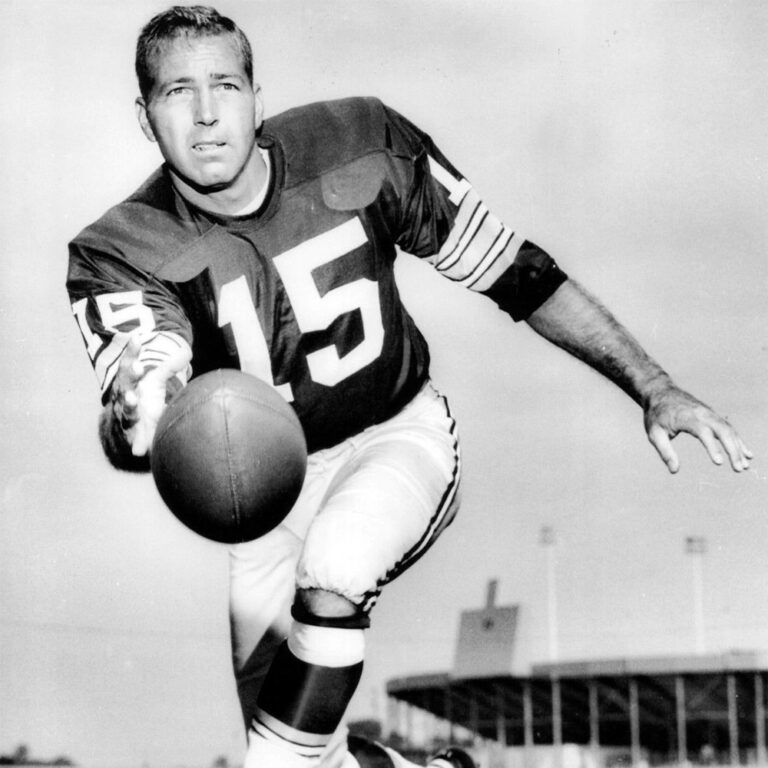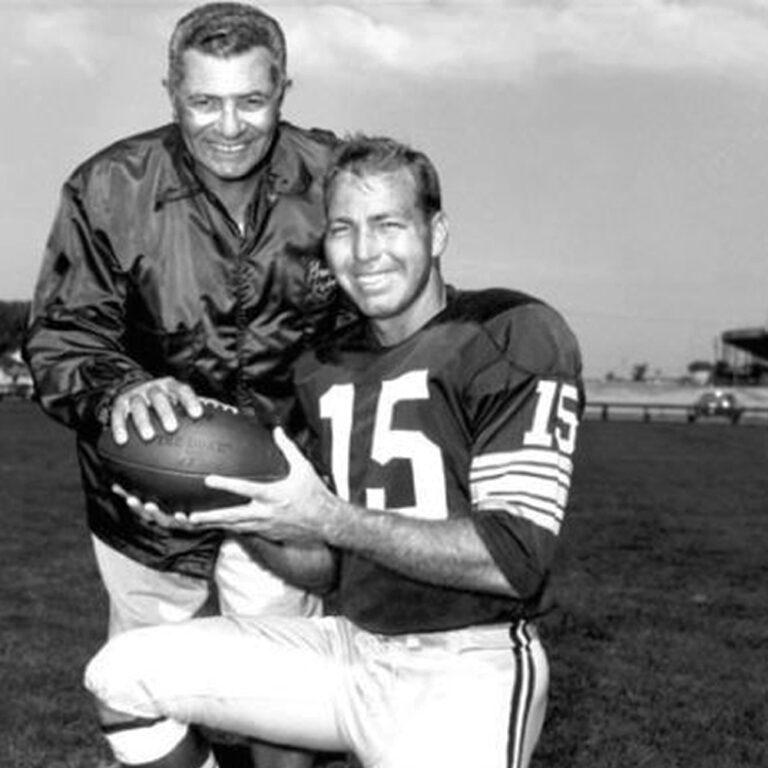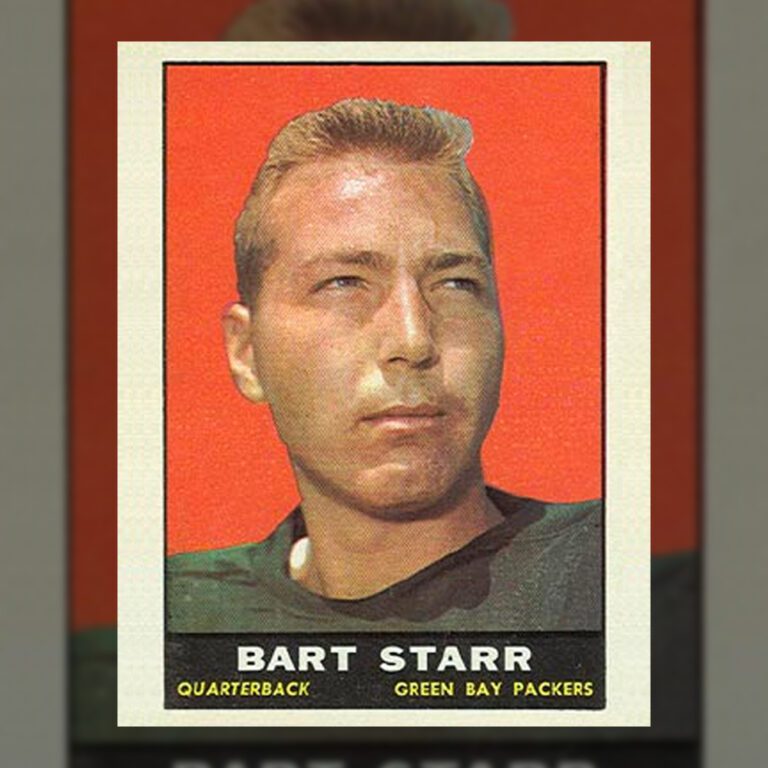 Born January 9, 1934 in Montgomery, Alabama, Bart Starr is a former professional football player and coach. He led the National Football League (NFL) Green Bay Packers to five league championships (1961–62, 1965–67) and to Super Bowl victories following the 1966 and 1967 seasons. After retiring as a player in 1972, Starr became head coach of the Packers from 1975 through 1983.
24,718 passing yards compiled
5 time NFL champion
2 time Super Bowl MVP
1977 – Inducted into the Pro Football Hall of Fame and the Packers Hall of Fame
2 time Super Bowl champion
The Green Bay Packers have had some great quarterbacks. Bart Starr was the first great one. He won the Most Valuable Player award for the National Football League in 1966. He was named the MVP of the first two Super Bowls, which the Packers won. His postseason record was 9-1. Starr led the Packers' offense from 1956 until he retired in 1972. He also coached the Packers after Vince Lombardi. Bart Starr was inducted into the Pro Football Hall of Fame in 1977. Until 2004 he held the Packers' all-time franchise record for the most games played, 196.
Interested in continuing the legacy of Bart Starr?
Reach out to us today to learn about how CMG can help you.