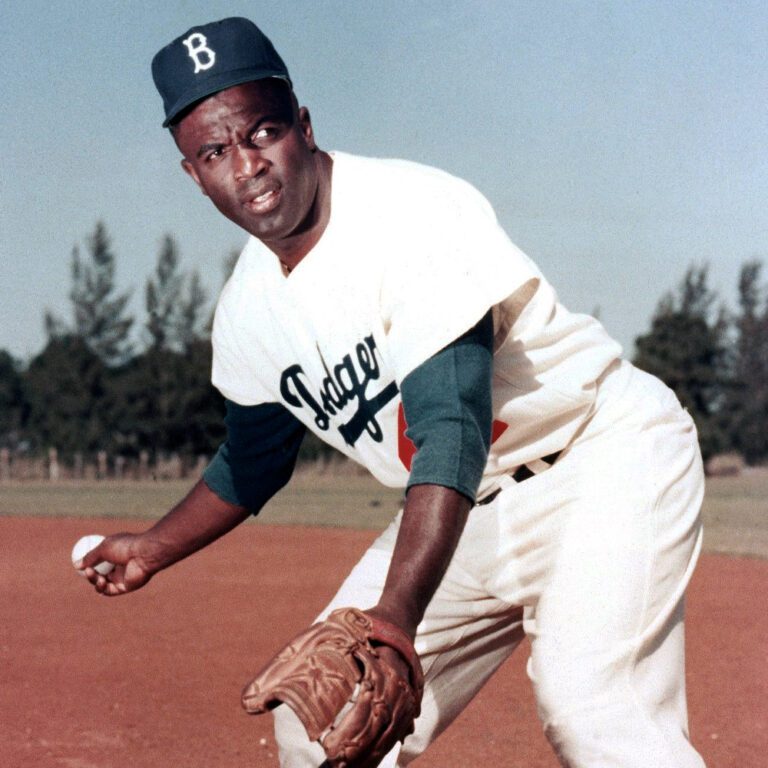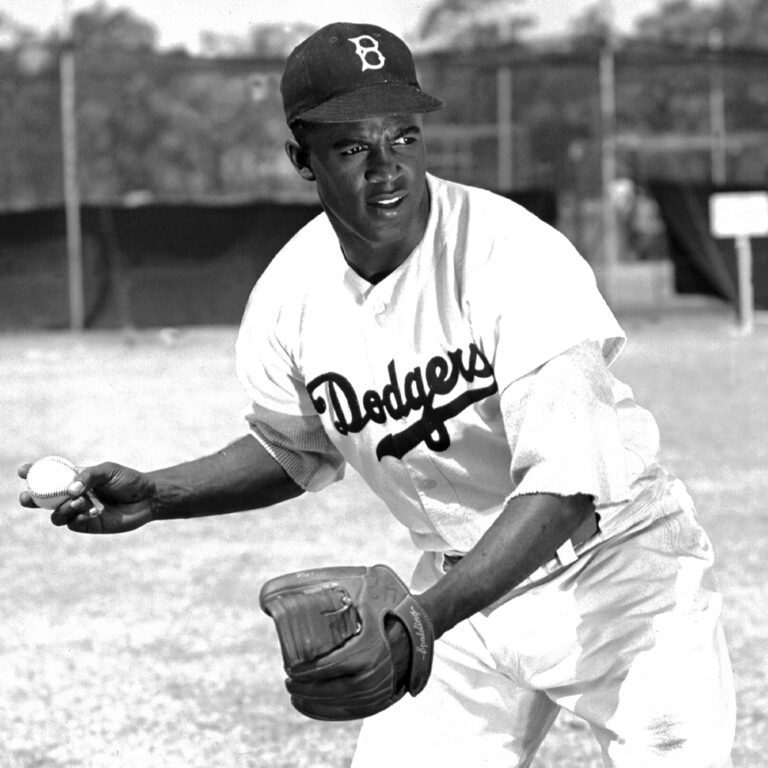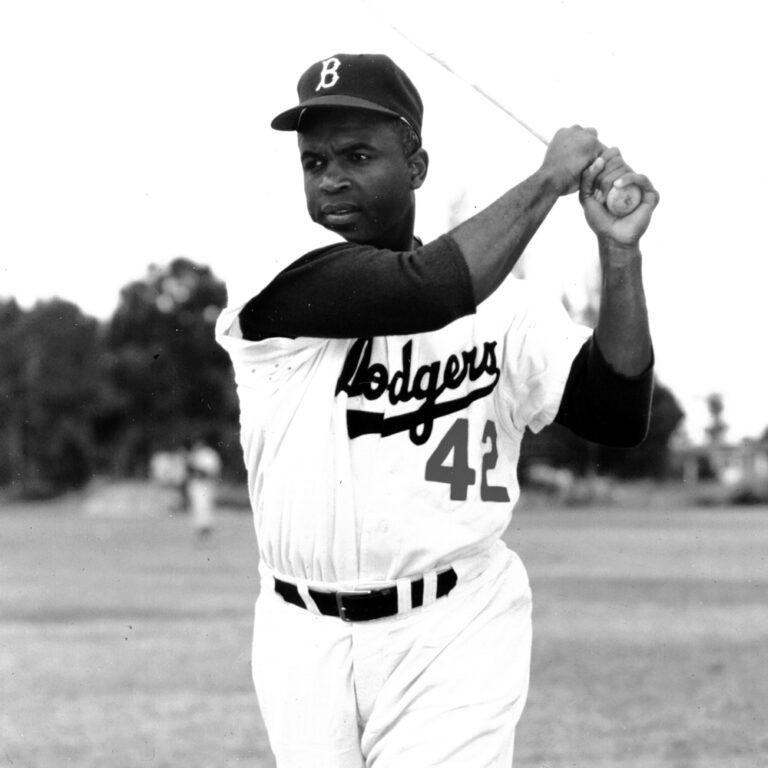 Biography

Fast Facts

Quotes
Jackie Robinson, born on January 31, 1919 in Cairo, Georgia, was an American professional baseball player. His career began in 1944 while playing for the Negro Leagues, but after being noticed by a talent scout, he was transferred to the Brooklyn Dodgers and become the first African American to play Major League Baseball in the 20th century. Robinson quickly became a hero of the sport and led his team to victory after victory.
1st African-American athlete to play in Major League Baseball
.342 batting average during the 1949 season
6 time All-Star
1962 – inducted into the Baseball Hall of Fame
2 time NL stolen base leader
Baseball wasn't even Jackie Robinson's best sport, and he played and was always learning new ones. He was a competitor. Great as he was, he couldn't compete in major league baseball until he was 28 and possibly already past his prime. Plus back then there really was systemic racism in this country, and of the worst kind, aimed in the most explosive way even against Robinson's very life. How was he able to perform as well as he did against all such incredible obstacles, winning the National League's Most Valuable Player Award in 1949? 
No one else has ever lettered in four sports at UCLA. But Jackie Robinson did. He averaged 12 yards per carry as a halfback and led the Pacific Coast Conference's Southern Division in scoring on the basketball court in 1940 and 1941. What an athlete. What a man.
Excerpt from Jackie Robinson's statement before Congress in 1949: "I am a religious man. Therefore I cherish America where I am free to worship as I please, a privilege which some countries do not give. And I suspect that 999 out of almost any thousand colored Americans you meet will tell you the same thing.
"But that doesn't mean that we're going to stop fighting race discrimination in this country until we've got it licked. It means that we're going to fight all the harder because our stake in the future is so big. We can win our fight without the Communists and we don't want their help." 
Interested in continuing the legacy of Jackie Robinson?
Reach out to us today to learn about how CMG can help you.